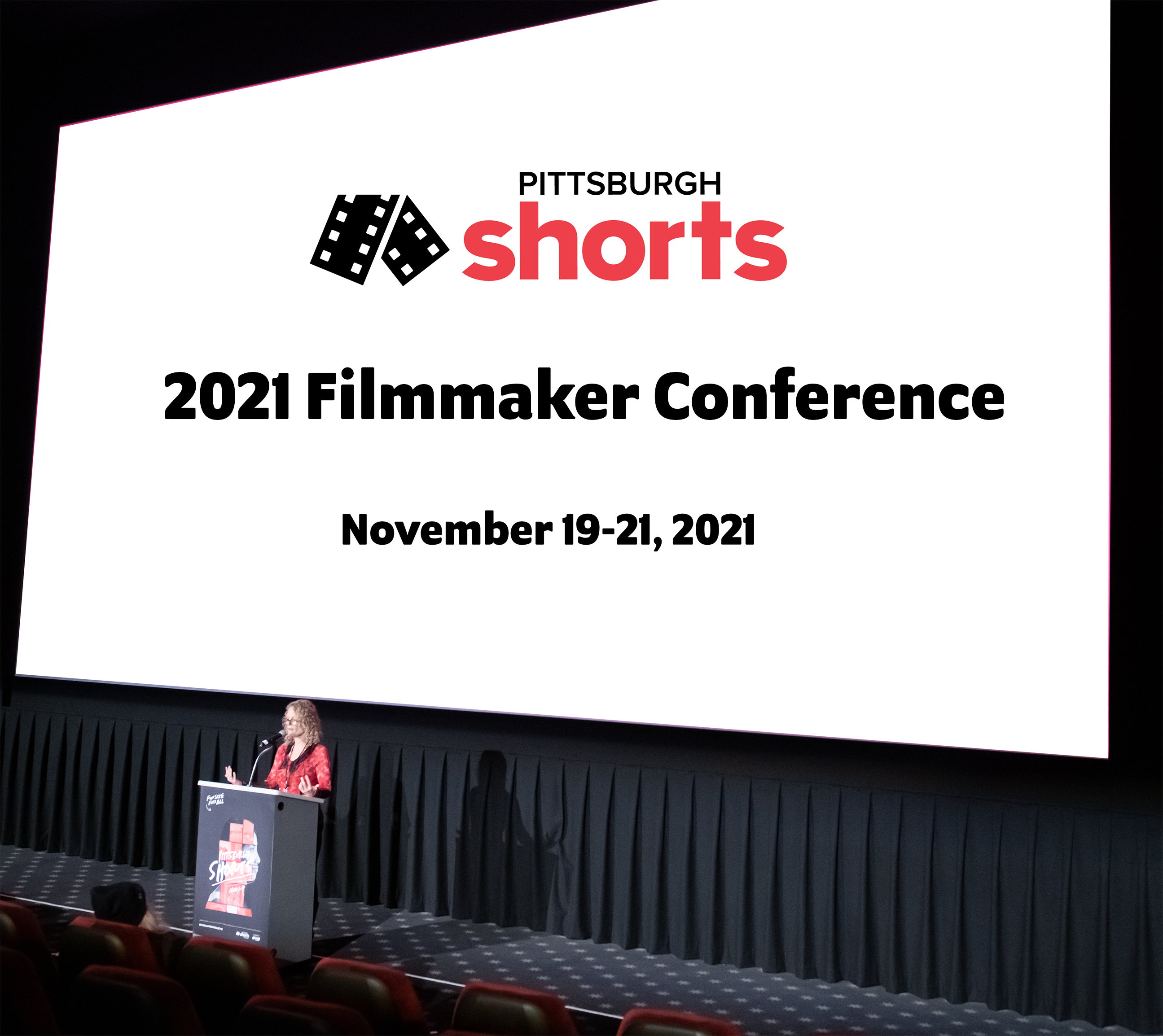 2021 Pittsburgh Shorts & Script Competition Filmmaker Conference
Pittsburgh Shorts and Script Competition is quickly becoming a must-attend film festival because we champion great storytelling and offer exceptional content for both filmmakers and audience alike. In 2021, that included our first annual Filmmaker Conference, which offered three days of content designed to inspire, inform, and energize the audience.
Check out the schedule below to see what we presented. And click here for more info about the dynamic guest speakers who led the sessions.
You won't want to miss the 2022 event! Sign up for our email list to be notified when next season's conference is announced.
Sessions:
Day 1
Brunch
Film Pittsburgh executive director, Kathryn Spitz Cohan, hosts a conversation with independent film producer, Laura Heberton, about what a creative producer brings to the indie filmmaking process
In Hollywood, one of the highest accolades a script can receive is, "That was a good read." The ability to create a "good read" is key to a screenplay's viability in the spec script marketplace. In this session, writers will focus on three aspects of the craft essential to writing a marketable screenplay: Concept, Character, and Narrative Voice
Presenter: Scott Myers of Go Into the Story
Filmmakers will have 1 minute to pitch their film, tv, or web concept and get direct feedback. After the pitches, the panel will choose a winner who will receive a prize package
Panel: Rachael Fung, Extra A Productions; David Betesh, Utopia Distribution; Scott Myers, Go Into the Story
Day 2
Brunch
Panel discussion of the ins and outs of financing and distributing an independent film
Panel: Kristen Bedno, Vision Films; Sana Soni, 1091 Pictures; Ben Wiessner, Vanishing Angle
Producer Mridu Chandra whose work has screened at festivals such as Sundance, SXSW, and on PBS, HBO, Hulu, and Netflix discusses her process for creating award-winning feature documentaries, such as Becoming Cousteau
Stephanie Strasburg is an award-winning photojournalist
The Pittsburgh Video Consortium will moderate the discussion
Day 3
Academy Award-winning director, Barry Jenkins, will appear live virtually for an audience gathered at the Hotel Indigo, followed by a live Q&A. (This presentation will not be streamed online)