Crutch
Pittsburgh Premiere
Pittsburgh Connection
Opening Night Film
Pittsburgh street performer Bill Shannon's incredible career as a skate punk and breakdancer is highlighted in the documentary Crutch. Diagnosed in childhood with Legg-Calvé-Perthes disease, a degenerative hip condition that causes bone necrosis, Shannon continued dancing and skating, devising an incredibly unique style of movement using his skateboard and a pair of rounded crutches. Shannon's ingenuity, creativity, and talent would ultimately lead him to work with organizations such as Cirque du Soleil, the Sydney Opera, Tate Modern, and the Chicago MOCA. Crutch details his journey through a lifetime of archival footage, providing an intimate look at the ways he uses his talents and tools to express himself and provoke audiences. Ultimately, this enlightening and entertaining film not only gives us a glimpse into the life of this incredibly talented Pittsburgh native, but also details a story in which performance art, dance, and disability politics collide.
"This is truly an inspiring story of overcoming constraints to make yourself a new kind of presence in the world."–Bradley Gibson, Film Threat
Crutch is preceded by the short film, Dawn.
Wednesday, September 8, at 7pm | Carnegie Museum of Art Theater
This screening is followed by a Q&A with artist/film subject Bill Shannon and directors Sachi Cunningham and Chandler Evans, along with a reception.
Watch the trailer below: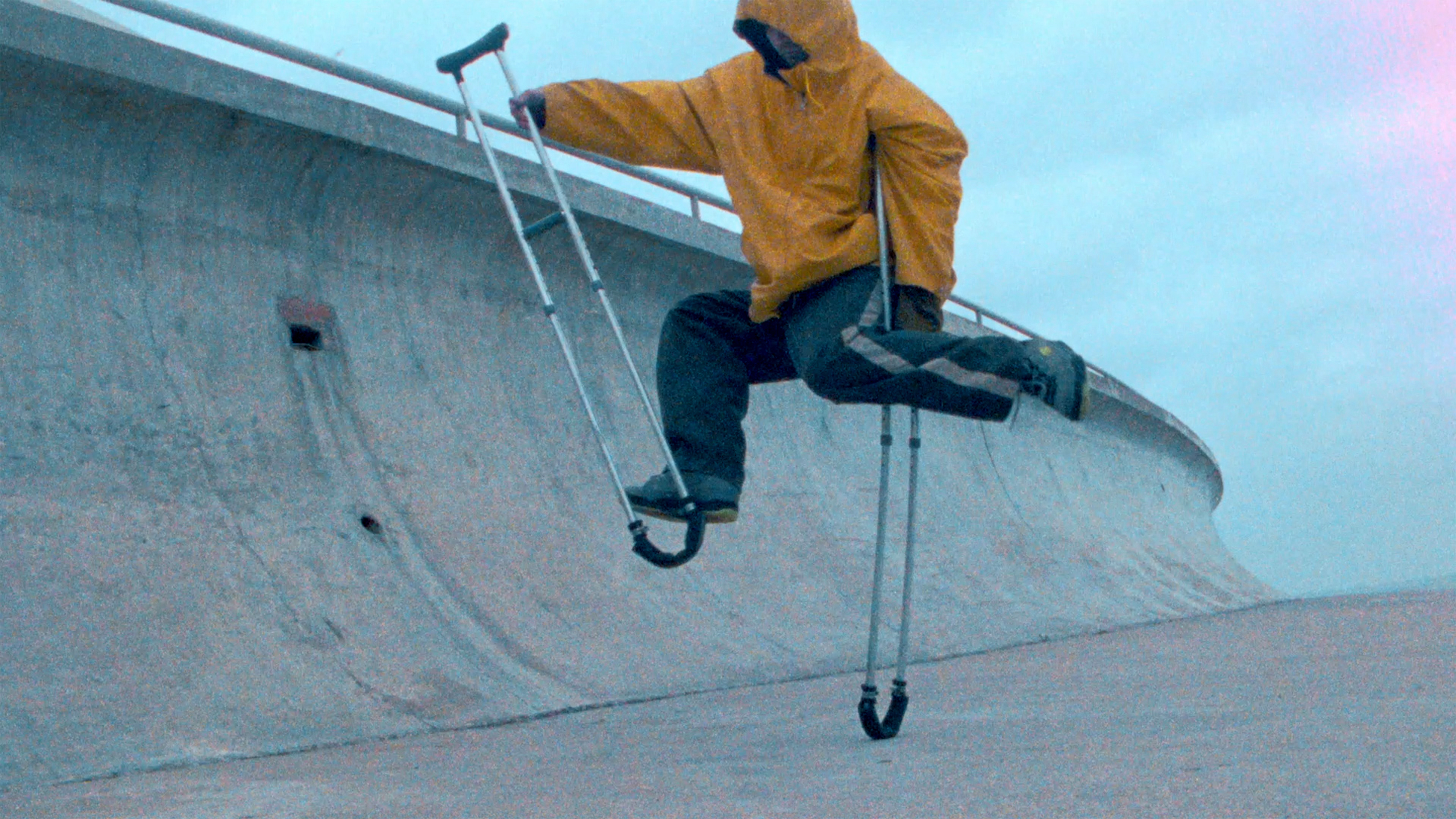 Director:
Sachi Cunningham, Chandler Evans