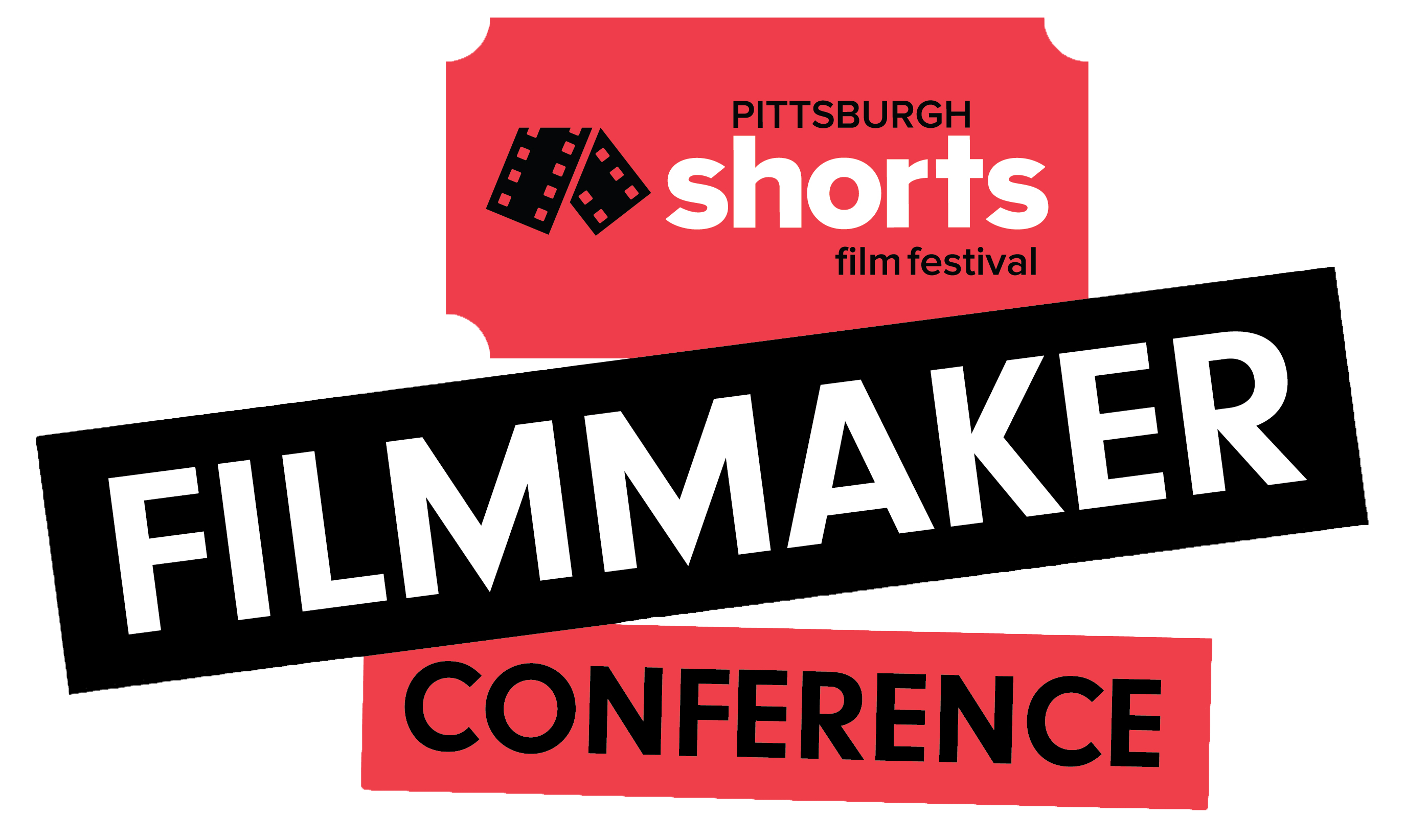 A Can't-Miss Conference
Pittsburgh Shorts and Script Competition is a must-attend film festival because we champion great storytelling and offer exceptional content for both filmmakers and audience alike. Our second annual Filmmaker Conference offered three days of content designed to inspire, inform, and energize both local and visiting filmmakers.
2023 conference schedule coming soon!
"I loved how intimate and conversational the panels were. It didn't feel like there was a wall between the speaker and the audience."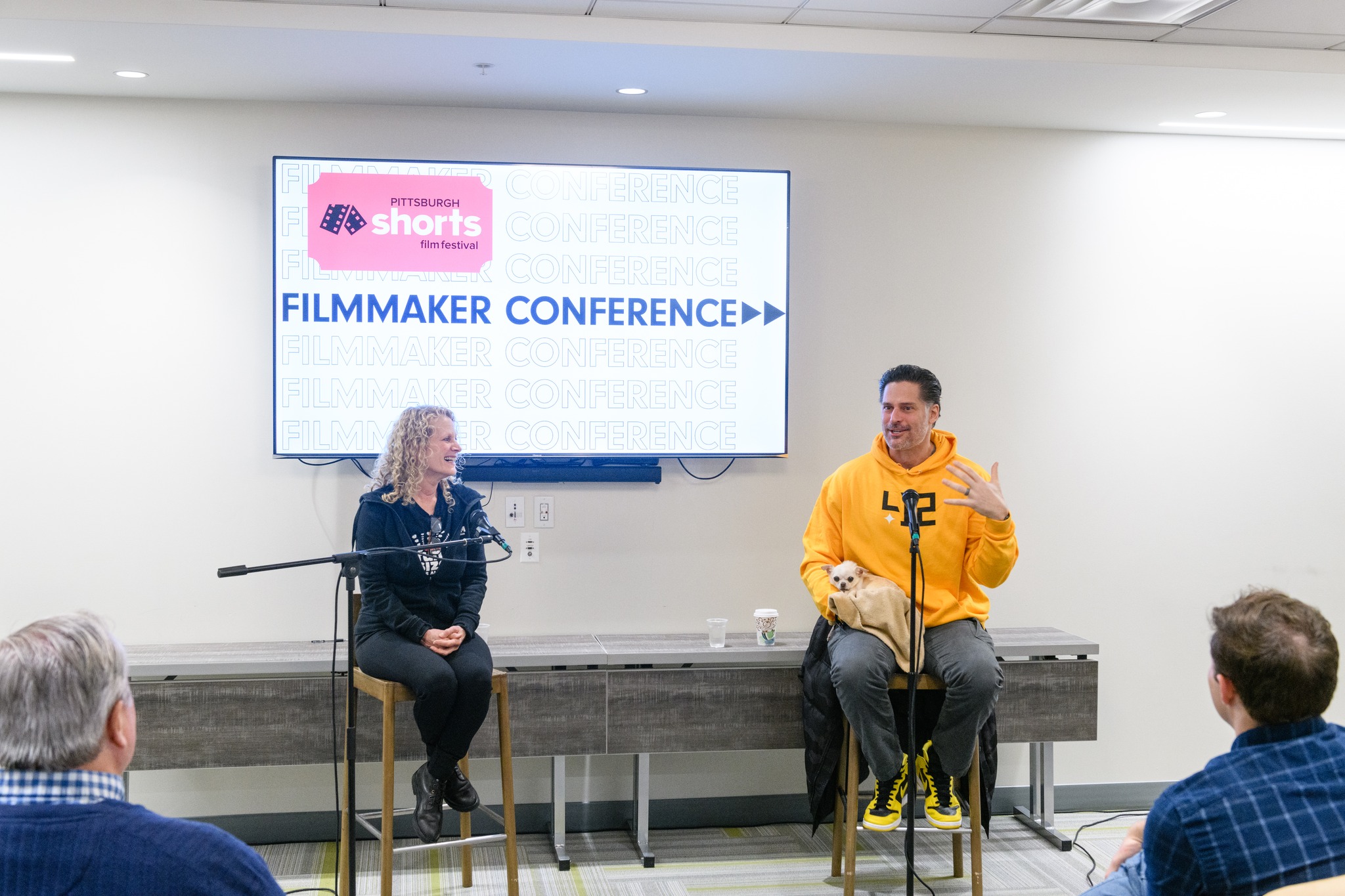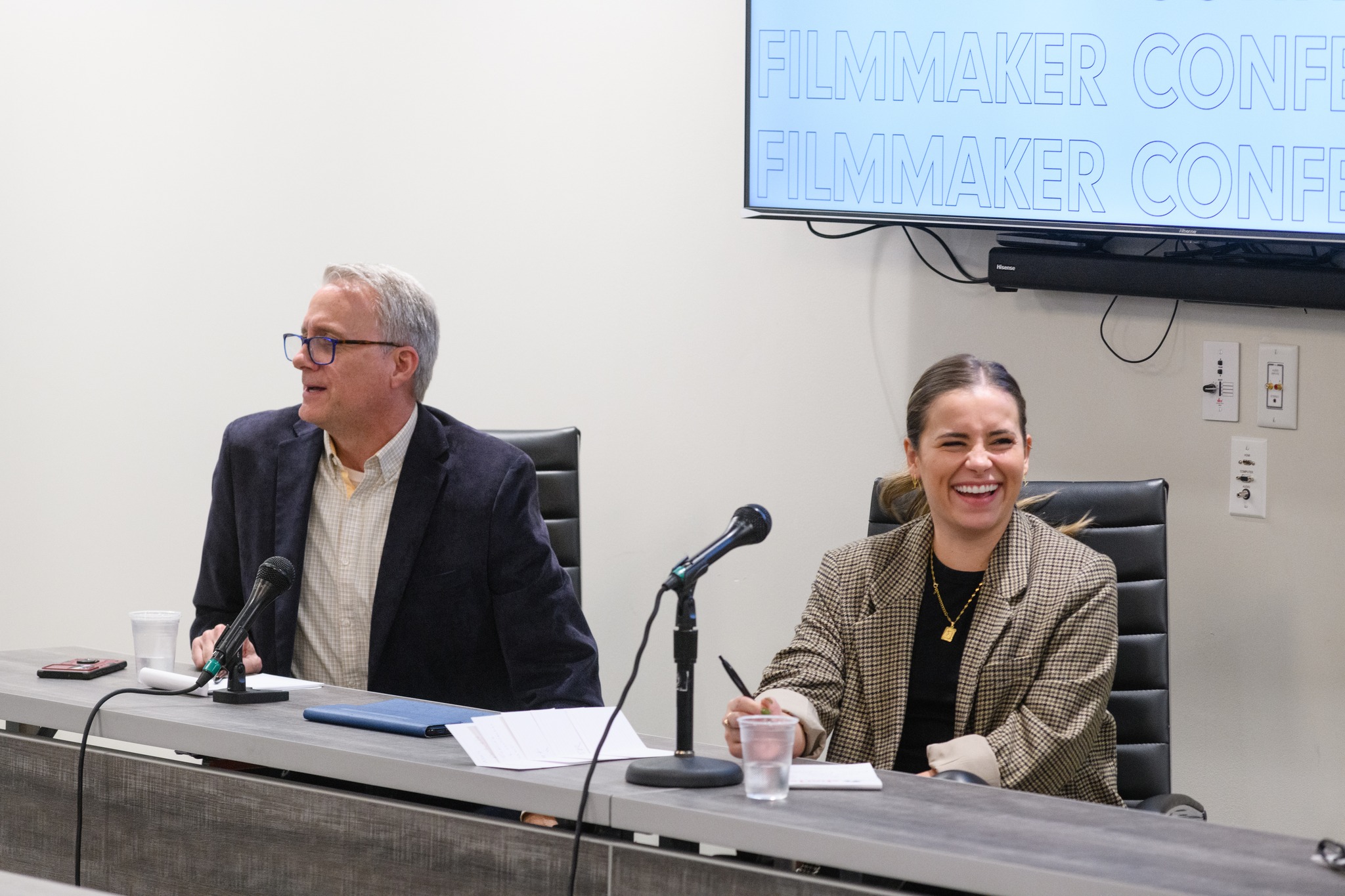 2022 Conference Schedule
Friday
Breakfast | 10am
Keynote: Lunch Meat Distribution Strategies and the Comedy of Banality with Reed Agnew | 11am
Join television writer Reed Agnew (Wilfred, Crank Yankers) as he shows you how to mine the comedy from everyday interactions and observations. Reed will also talk about his years of living and working in Hollywood and how you can create even if you don't live there.
Panel Discussion: The Evolution of Genre Film/TV with Tom Savini and Julie Benson, Moderated by Christopher Lockhart | 12:30PM
Co-sponsored by the George A. Romero Foundation
Whether it's horror, action, sci fi, fantasy, or others, genre has long been a staple in film and television. But genres like horror have often been relegated to the fringes. No more. This panel will talk about the growing respectability of horror and other genres and some of the exciting work that's screening today. Moderated by Christopher Lockhart, a Hollywood Story Analyst.
Workshop: The Magic of Special FX with Tom Savini and Jerry Gergely | 2PM
Co-sponsored by the George A. Romero Foundation
Two of Hollywood's special FX masters—Tom Savini (The Black Phone, Night of the Living Dead) and Jerry Gergely (Buffy the Vampire Slayer, The X-Files) share the secrets of their craft using movie props and stories of the films and television projects they've worked on.
Saturday
Breakfast | 9am
Workshop: I Wrote a 120-Page Screenplay but Can't Write a Logline: Creating Loglines that Work with Christopher Lockhart | 9:30AM
Hollywood story executive and filmmaker Christopher Lockhart shows you how to craft a tight, effective logline to promote your film or television project and how it can make your project attractive to A-list actors, producers, directors, and development execs. This is a can't-miss session not only for writers, but directors and producers, too.
Pitch Session | 10:30AM
Several filmmakers will have the opportunity to pitch their film/TV project to a panel of industry pros, including Christopher Lockhart, writer Ramesh Santanam, and writer Tori Hartshorn who will evaluate the pitch on originality, quality, and overall entertainment value. Pitchers will receive immediate feedback and the best pitch will win a prize package including 3 free pitches on Roadmap Writers and cash! Even if you're not competing, attending this session will help you hone your own pitches and help you be better in the room.
Documentary Storytelling: Non-fiction Narrative Practices | 11:45AM
A panel of nonfiction creators will discuss story editing, scriptwriting, character development, archival processes, and how to break into the documentary film industry. This discussion features Nick Childers, an Emmy award-winning visual journalist, documentary filmmaker and founder of Video Consortium Pittsburgh, and Makia Harper, a Brooklyn-based documentary filmmaker, media artist, and film/media professor. It will be moderated by Film Pittsburgh's documentary programmer Robin Robinson, who also programs for the Hot Springs Documentary Film Festival, Mountainfilm, EarthX, and the Philadelphia Film Festival.
Sunday
Brunch | 10am
Closing Keynote: Joe Manganiello | 11am
The multihyphenate Joe Manganiello (Magic Mike, True Blood) talks about his career path from making films as a kid to developing, directing, and producing projects with major Hollywood studios. He'll also discuss forming his own production company, 3:59, and what kind of projects they look for.