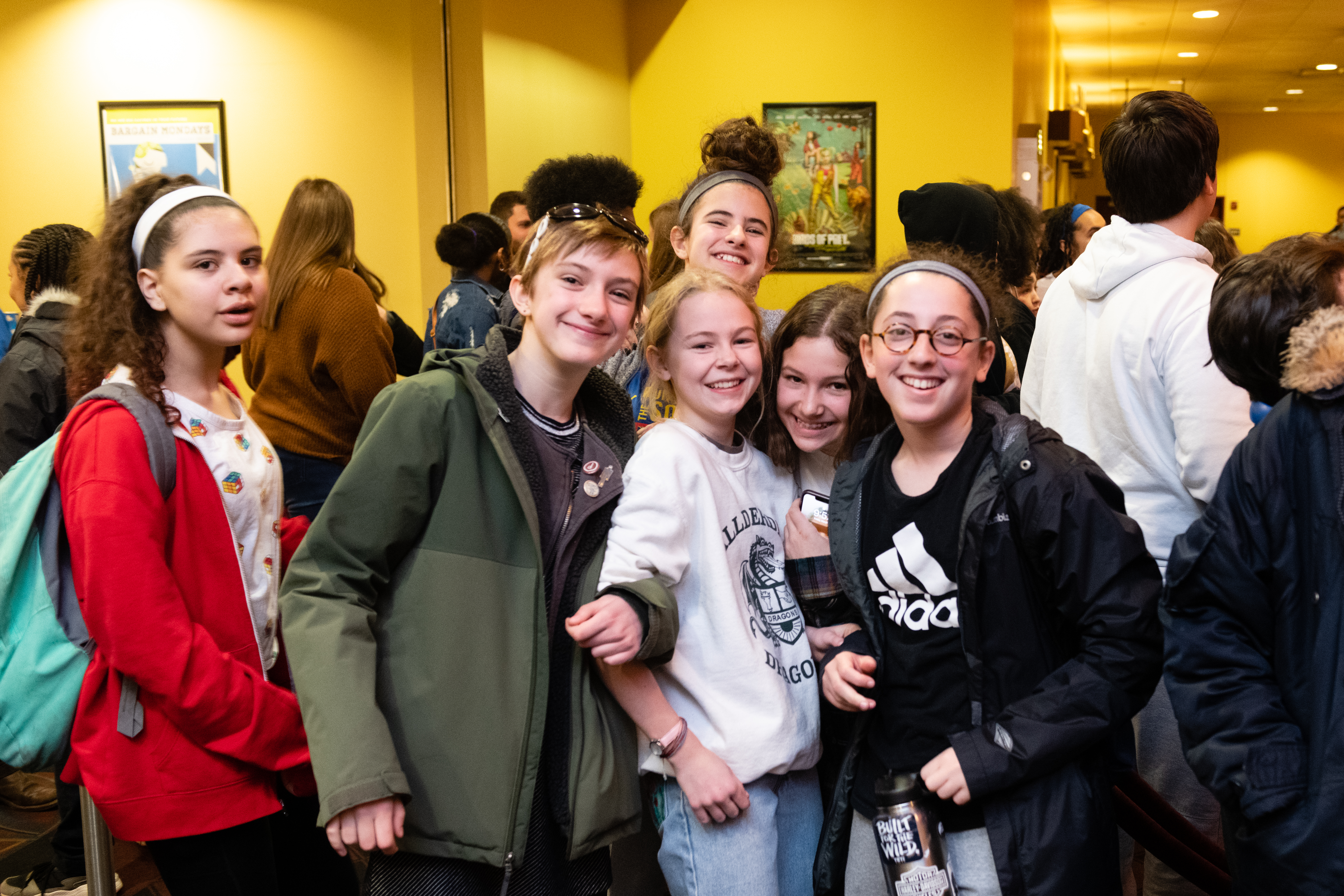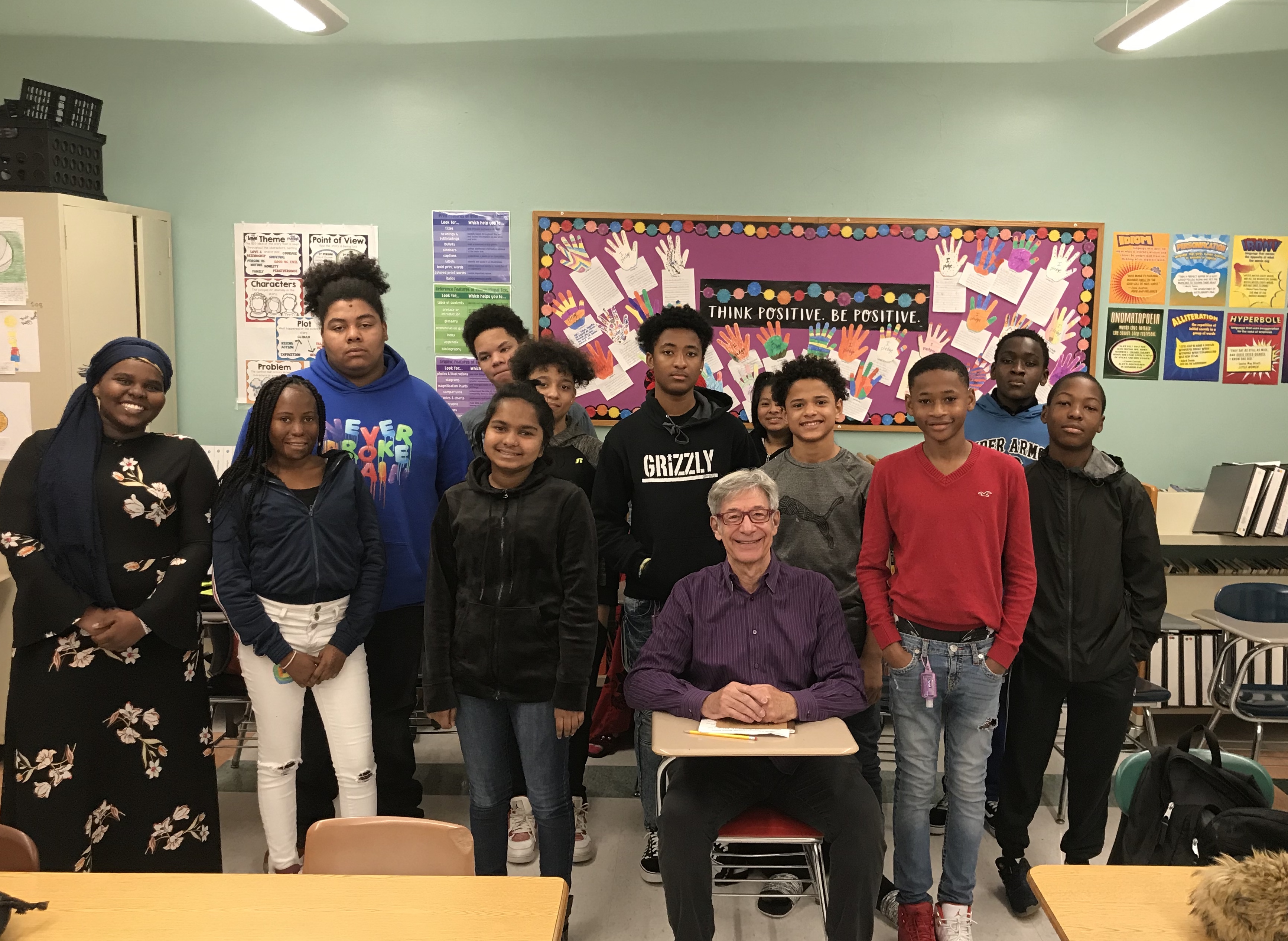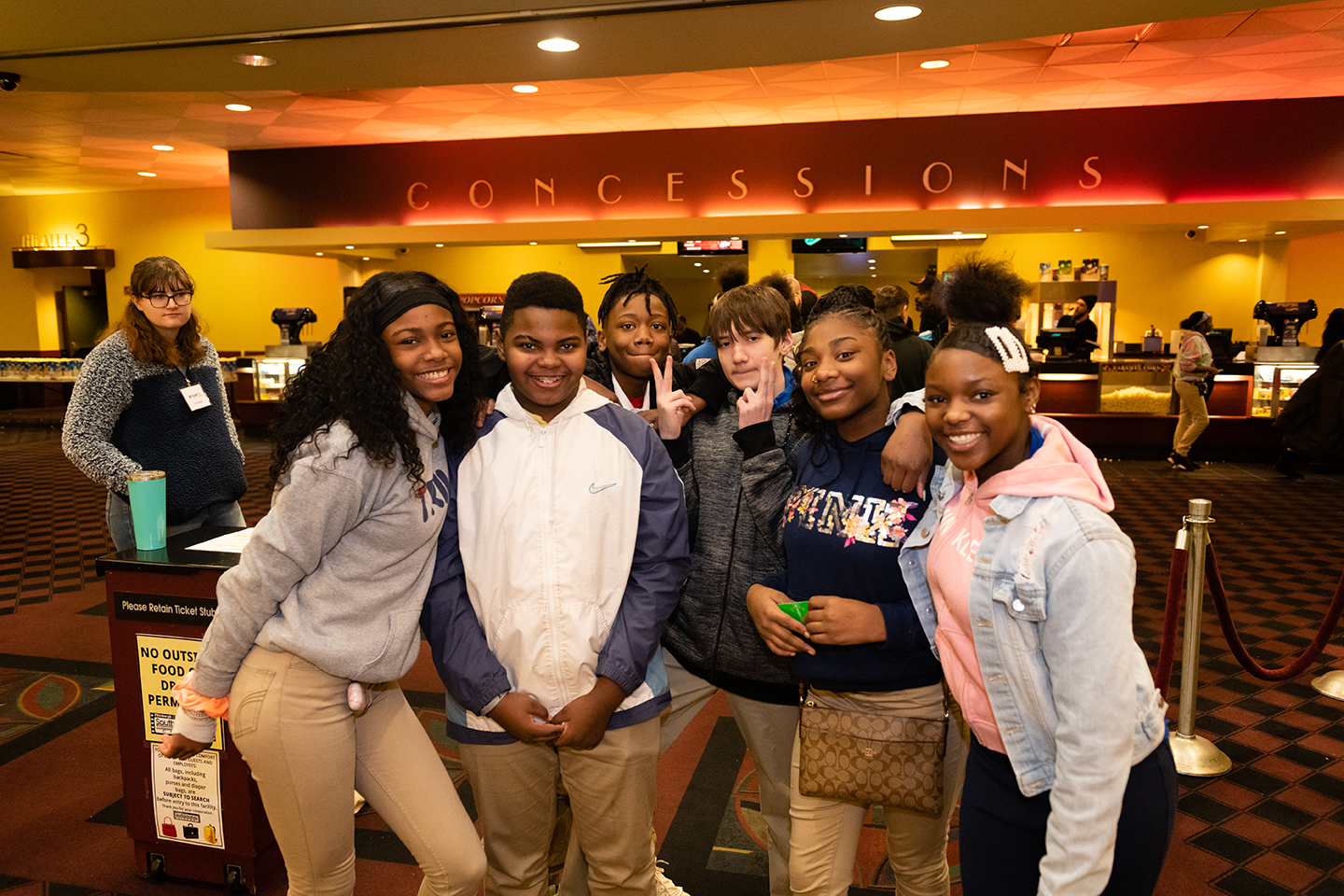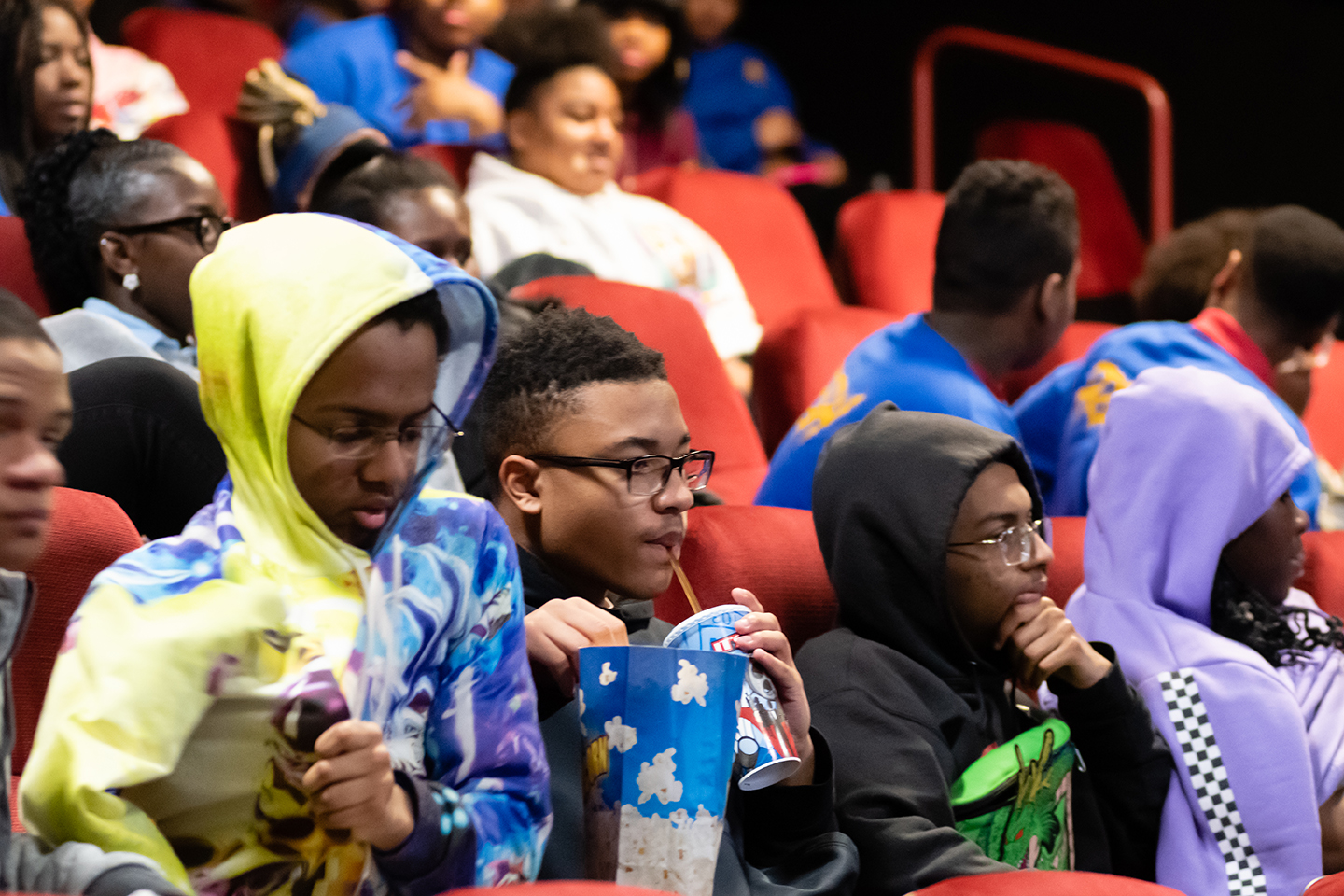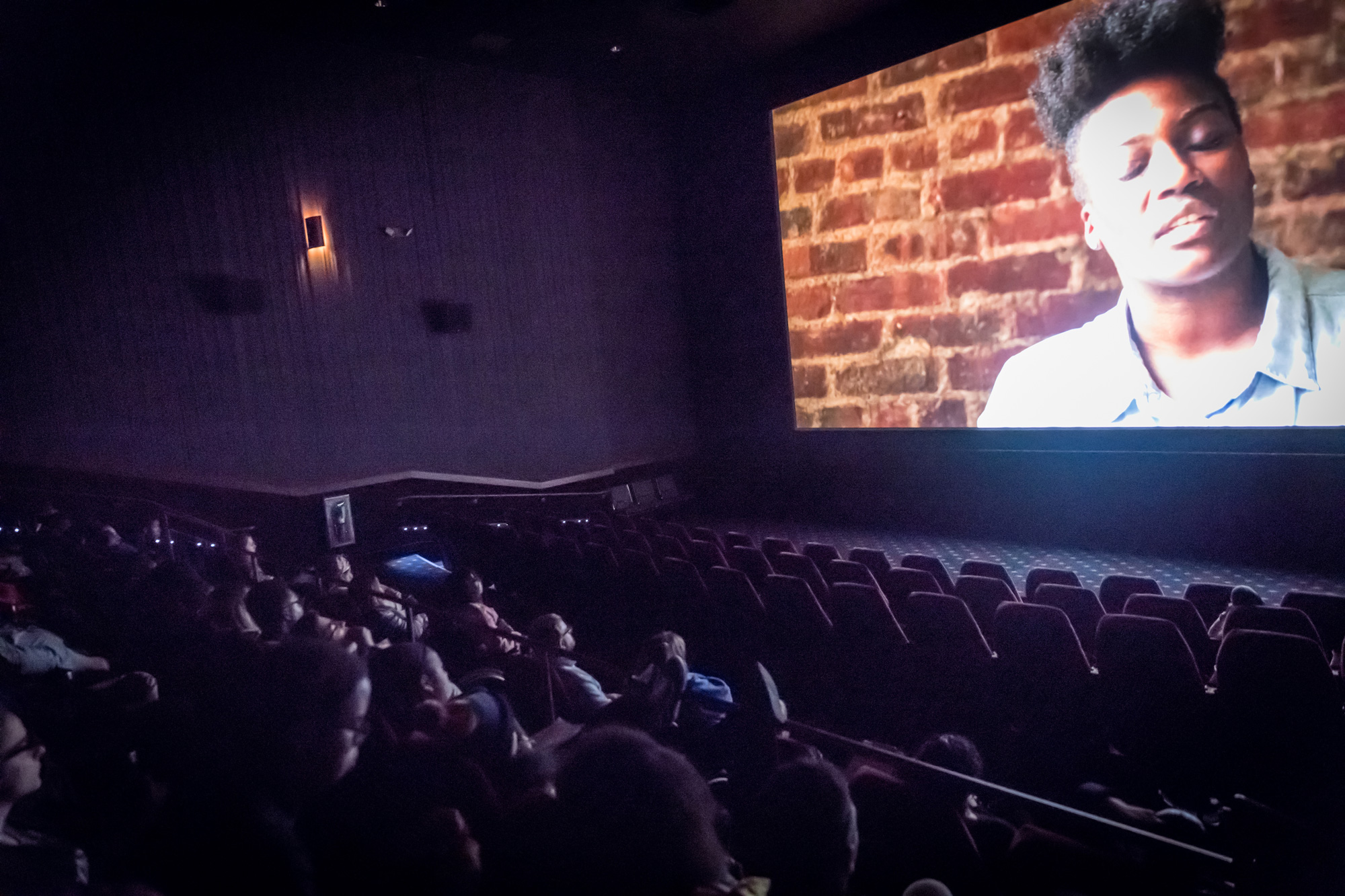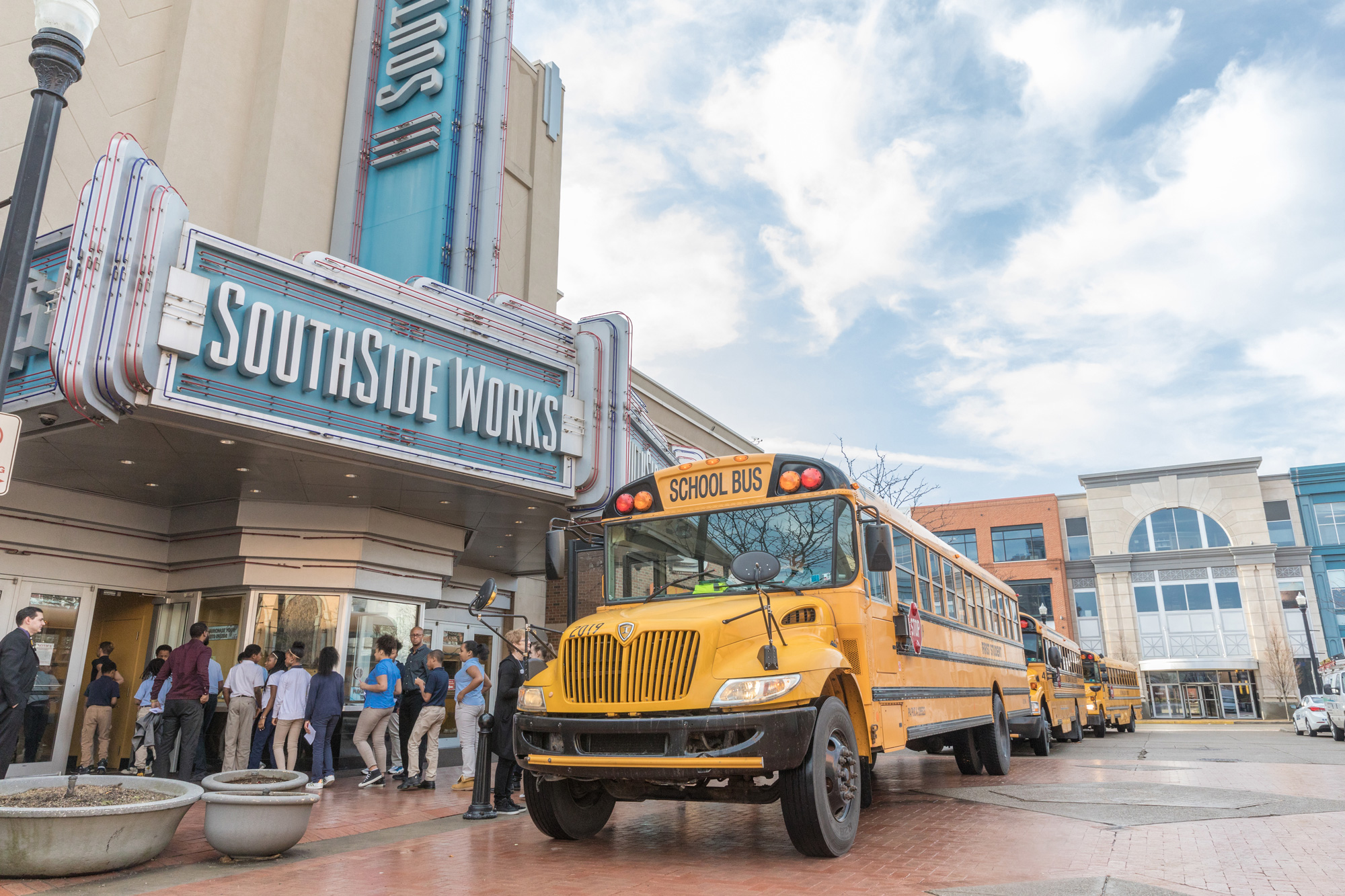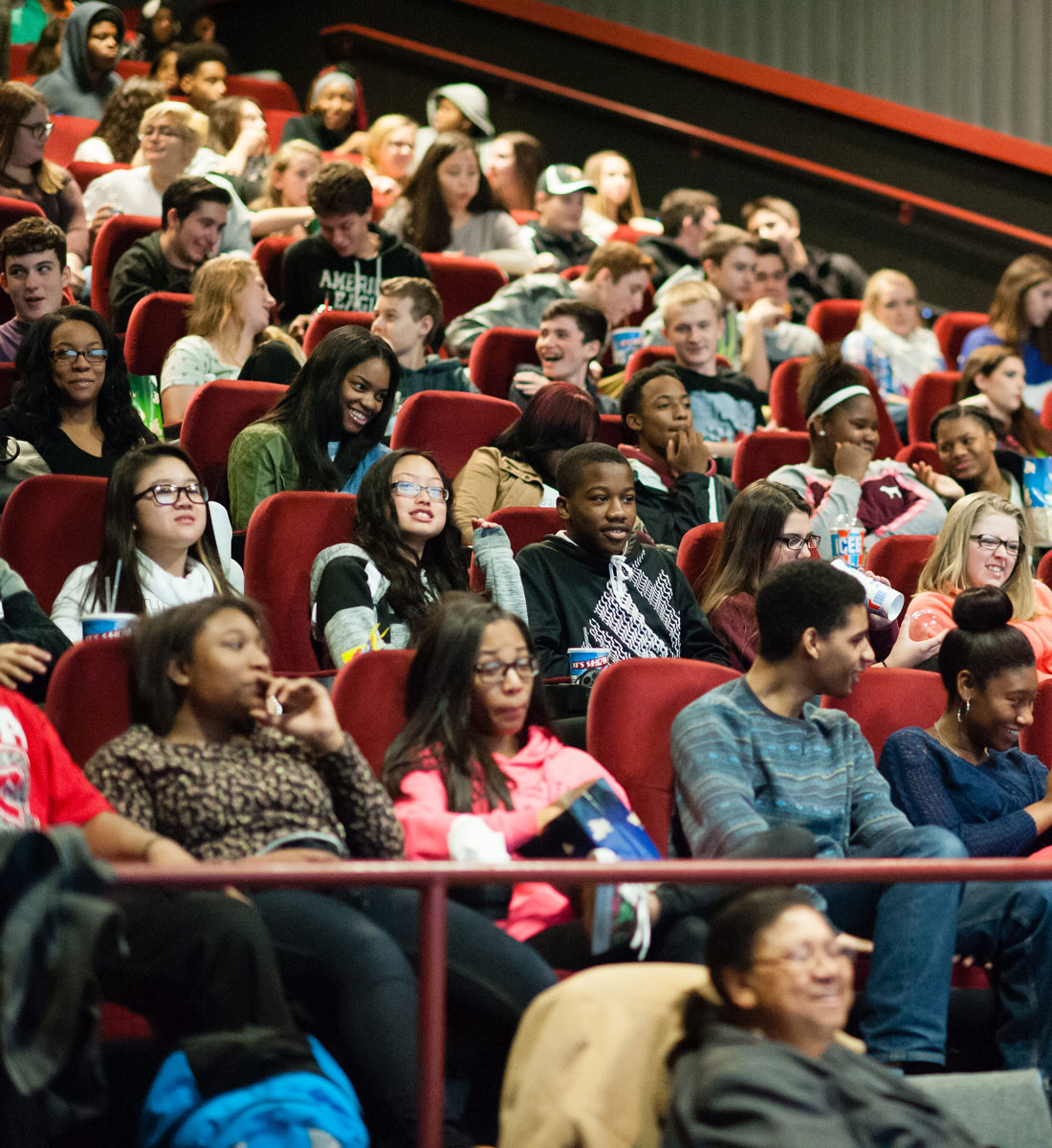 Learning Through a Different Lens
Teen Screen provides a free educational experience that facilitates exploration of important, often difficult, topics through film. By incorporating a variety of teaching approaches into an interactive cinematic experience, Teen Screen speaks to students of all backgrounds and learning styles. Since 2005, school groups have been coming together at movie theaters in the region to watch and discuss contemporary films of historical, cultural, and social significance—and they have walked away changed forever.
Announcing Teen Screen Virtual
COVID-19 upended the Teen Screen program in Spring 2020, but also provided new opportunities as we forged a way forward. In April and May, Teen Screen offered virtual film-based programming on two topics, the Holocaust, and Humanity and Hope. Our new Teen Screen Virtual program, designed for on-line programming for the 2020-21 school year, is now available. We invite you to take a look at our film offerings now and then to return as we grow Teen Screen Virtual throughout the upcoming months.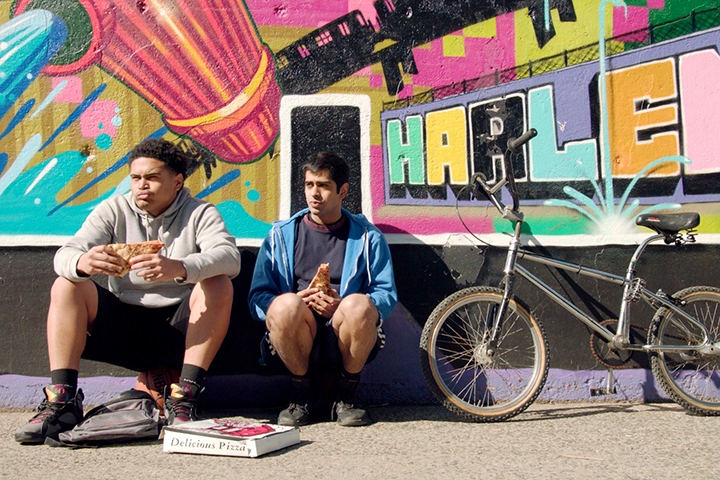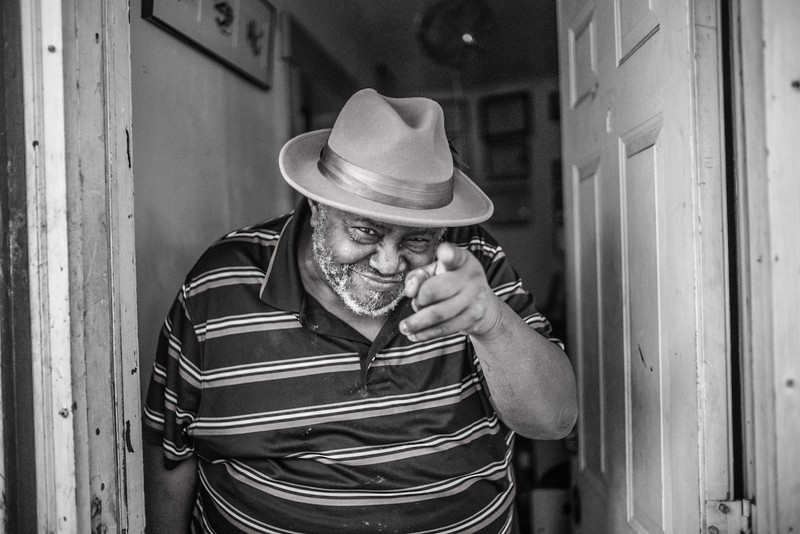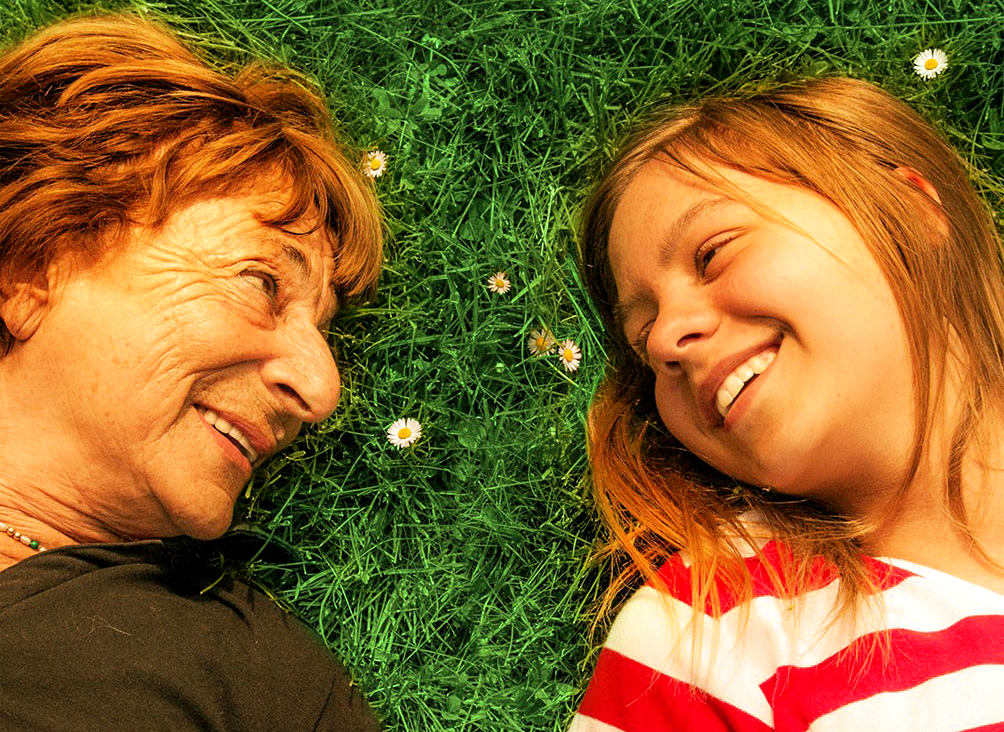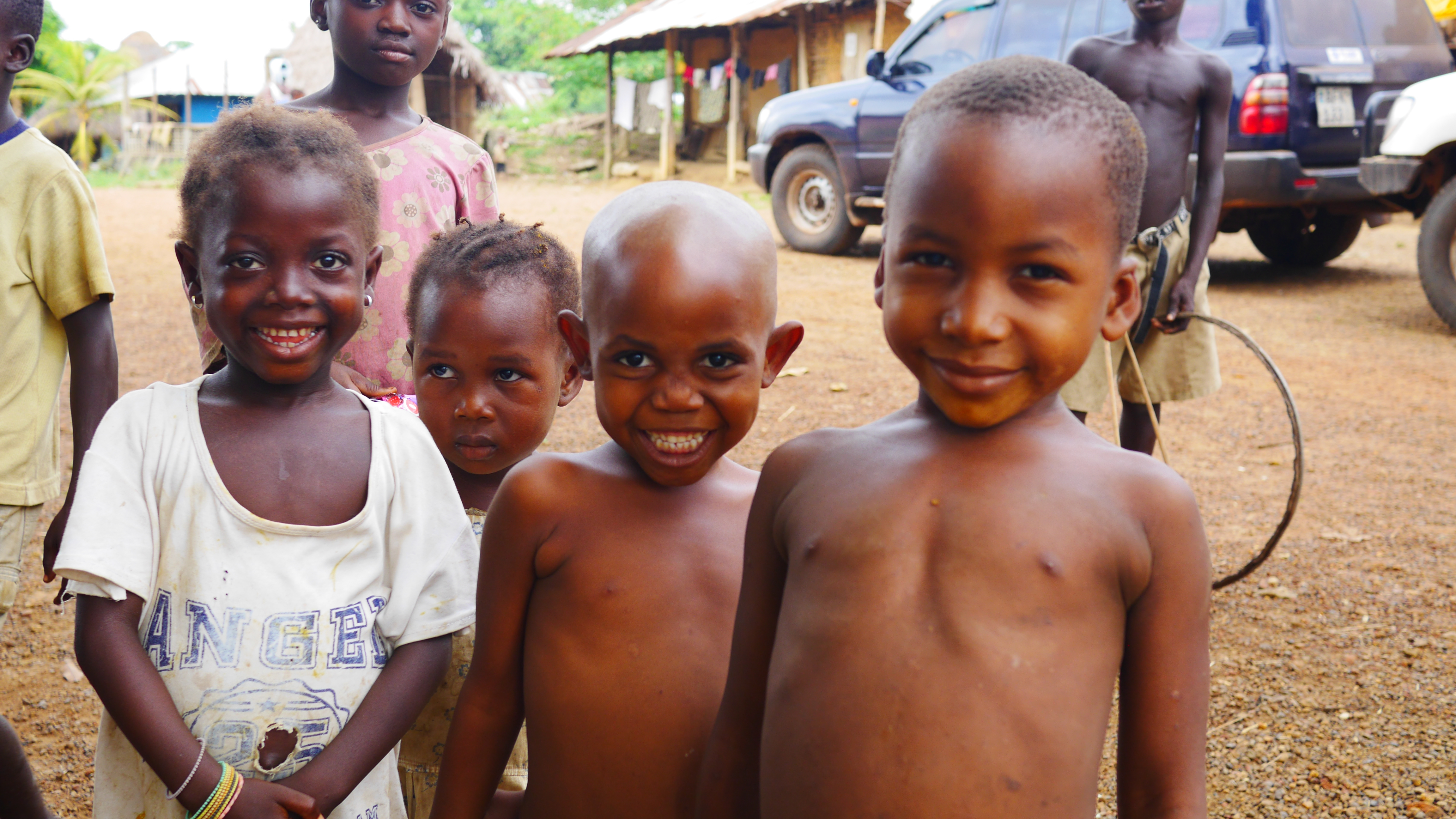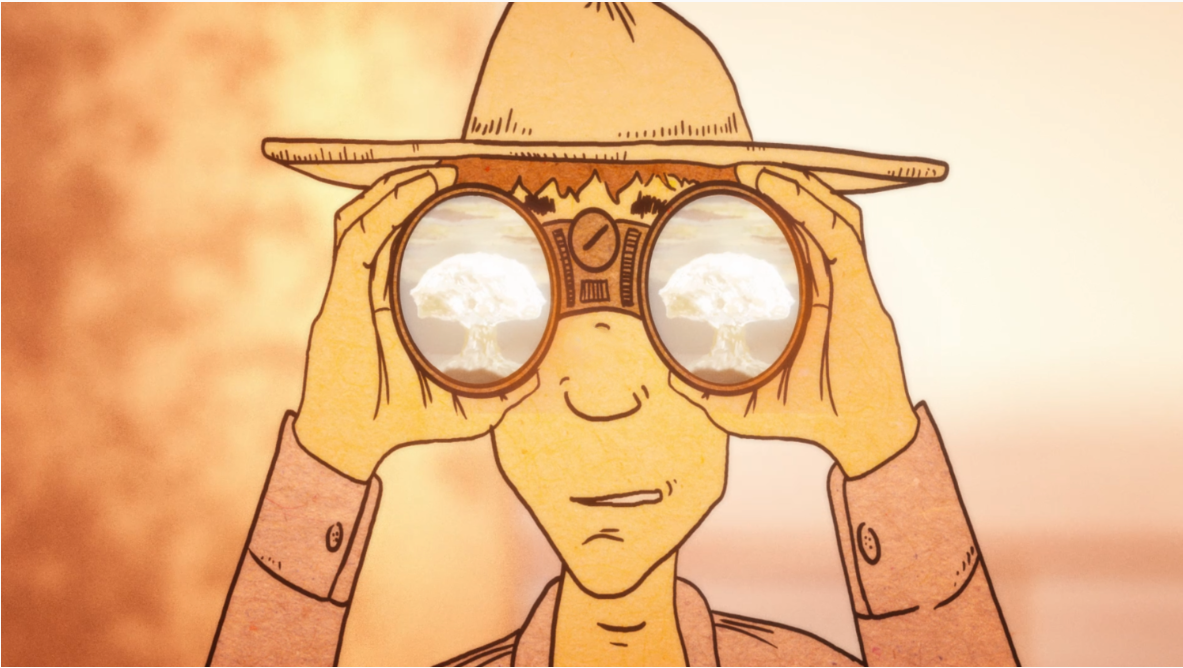 #TEENSCREEN
"I have attended numerous Teen Screen showings in Pittsburgh, and each of them has affected my students and myself immensely. From weeping during period dramas, to tackling tough issues like mental health, we have experienced it all in context through film. This past film, Day of the Western Sunrise, was astoundingly impactful on my students and myself. The energy that enthralled each and every student was palpable, as every student in the theater was captivated into silence and motionlessness. The filmmaker's presence only amplified this, providing insight into and connection with his brilliant film. I cannot express enough how appreciative I am for these experiences, or how much they have impacted the lives of my students. This program gives students memorable experiences that will affect their humanity and choices for a lifetime."
- Teacher, North Hills High School
Film: Day of the Western Sunrise
"The film I saw at Teen Screen was very moving and inspirational. I learned a lot of things about the Holocaust. But even more important, the film taught me that it is wrong to hate people for what they cannot choose. In my community, most people are very accepting of people that are different. However, for those who are not, I want to help them change their point of view by encouraging them to learn more about the outcome of hate, such as the many genocides that have happened over the years. In addition, having a curiosity about others and taking time to learn about their background and their hopes and dreams will make you feel a connection to them. I saw in the class presentation, in the movie, and in the discussion how important it is to stand up for what is right, even though it is often hard or dangerous. Being a bystander is just not an option."
- Student, Crafton Elementary School
Film: A Bag of Marbles