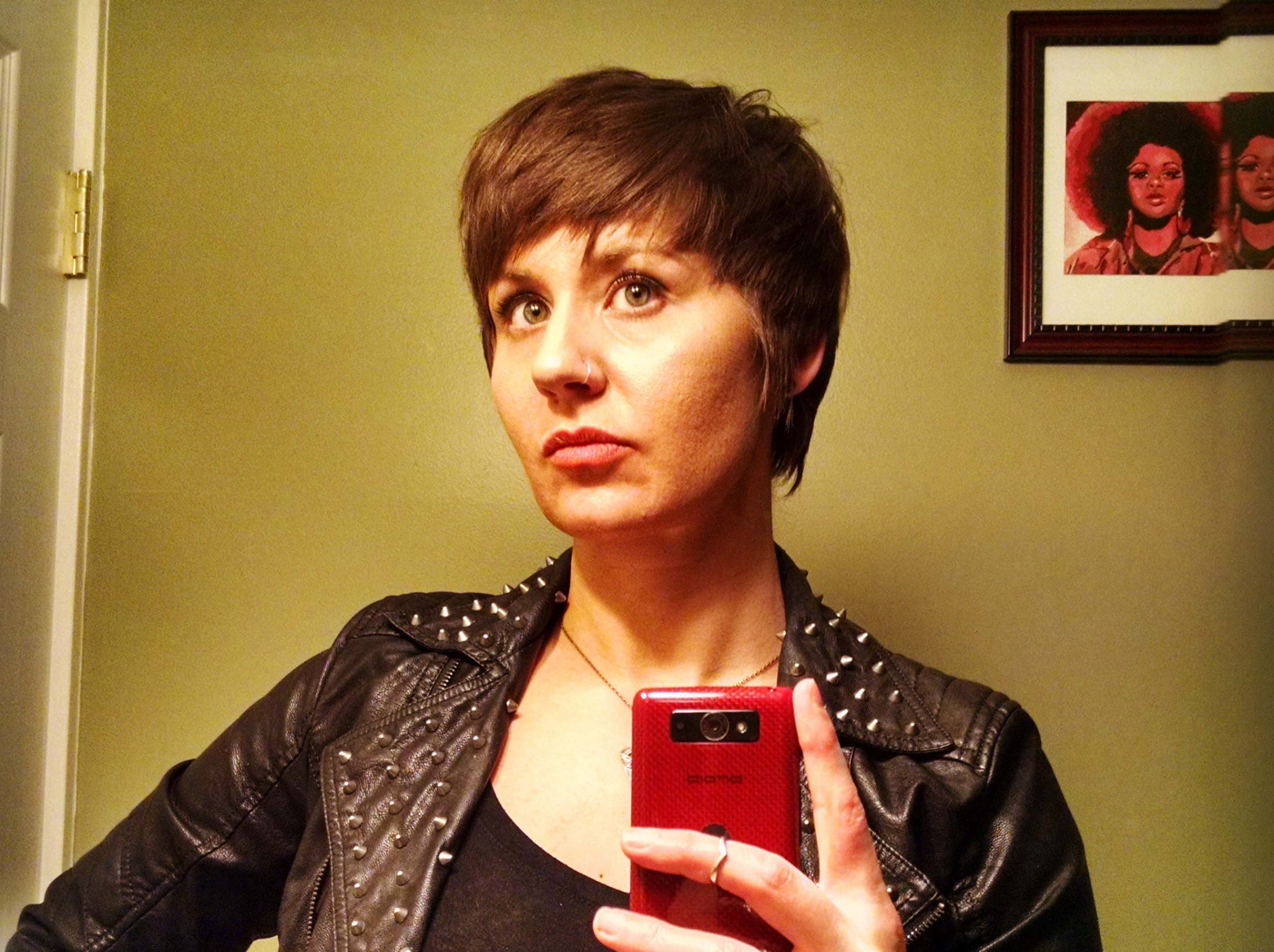 Amanda Waltz: Arts Journalist and Film Critic
Posted October 22, 2018
Film Pittsburgh speaks with Amanda Waltz, Senior Arts and Entertainment writer for the Pittsburgh City Paper, about Pittsburgh's love affair with film, her favorite lesser-known film events, and her top picks for the rest of 2018.
Film Pittsburgh: How did you get started writing about film?
Amanda: When I was a kid, I regularly watched The Critic—an animated comedy series about a film critic in New York City. I remember asking my mom what a film critic was and she told me it was a person who made money writing about movies. At the time, I'm pretty sure I wanted to be a marine biologist, but the second I learned what a film critic did, I knew what I actually wanted to do with my life. My time in film school at PITT cemented it. I studied film production but kept coming back to writing. I really valued my film theory and analysis classes and had some incredible professors, including Neepa Majumdar, Vladimir Padunov, and Adam Lowenstein. I started writing reviews for The Pitt News and was an intern for the Pittsburgh City Paper. I did a lot of work for the website The Film Stage.
FP: What do you think makes Pittsburgh such a film-centric city?
A: The history, the film programs at PITT, CMU and other schools, the Tom Savini makeup effects program. For a smaller city, we have a ridiculous number of arthouse theaters. It has a lot to offer cinephiles and filmmakers. And I think people here are still excited about film and film production. People want to be involved, they want to read about it. And yet, I wouldn't call it novel. I'll be driving around the city and see signs for shoots going on nearby. It's just normal now.
FP: What are some of your favorite lesser-known film events in Pittsburgh?
A: The Pittsburgh Underground Film Festival (PUFF) strives for representation, like spotlighting a documentary about how women activists—especially women of color—were instrumental in advocating for HIV/AIDS treatment and prevention. They also throw a great party. The Carnegie Mellon University International Film Festival (CMUIFF) is incredible, just in terms of the sheer variety of quality films they bring to Pittsburgh from all over the world. And because I'm a horror nerd, I would say the Drive-In Super Monster-Rama at the Riverside Drive-In. The programs they put together are so fun and so diverse—they've done 80s horror, Hammer Horror, a tribute to Tobe Hooper, giallo, a night of essential horror like The Texas Chain Saw Massacre and Evil Dead.
FP: As City Paper's new Senior Arts and Entertainment writer, do you hope to cover more film events than the paper has in the past?
A: One of the main things I brought up in my job interview was that I wanted to see more regular film coverage. We're definitely working towards that. We're building our online presence so hopefully you're going to see more digital film reviews. We have a writer, Hannah Lynn, who has taken on the film beat. She has a great voice. I have a lot on my plate right now, and I'm still settling into the job, but I am beyond psyched to do film criticism again. An arts scene as vibrant as the one in Pittsburgh deserves thoughtful criticism. I want the CP to be the place for that.
FP: What are some of your go-to publications for reading film criticism?
A: I tend to gravitate more towards individual critics. Sometimes I just crave David Ehrlich's smarmy tone. I'm a fan of April Wolfe, who worked for LA Weekly before it was bought out and gutted. She's a big horror nerd like me. I like Amy Nicholson, AO Scott, and Angelica Jade Bastién, who also does a lot of TV writing. I currently subscribe to Cherry Picks, which highlights film criticism by women.
FP: What films are you looking forward to seeing in the rest of 2018?
A: I'm hesitantly looking forward to the new Halloween film. I really want to see Widows—not only is it directed by Steve McQueen, it has a script by Gillian Flynn. There's also The Favourite from Yorgos Lanthimos (I still reference his movie The Lobster all the time). And Destroyer by Karyn Kusama—her film The Invitation is by far one of my favorites of the past few years. On a more bizarre note, I inexplicably teared up during the Bumblebee trailer because Bumblebee was my favorite Transformer when I was a kid in the 80s, so I guess I have to see that.
---
Amanda Waltz is an award-winning journalist with over ten years of experience working for print and online publications, including the Charleston Post and Courier, the Syracuse Post-Standard, The Film Stage, and NEXTpittsburgh. She currently serves as the Senior Arts and Entertainment writer for the Pittsburgh City Paper.