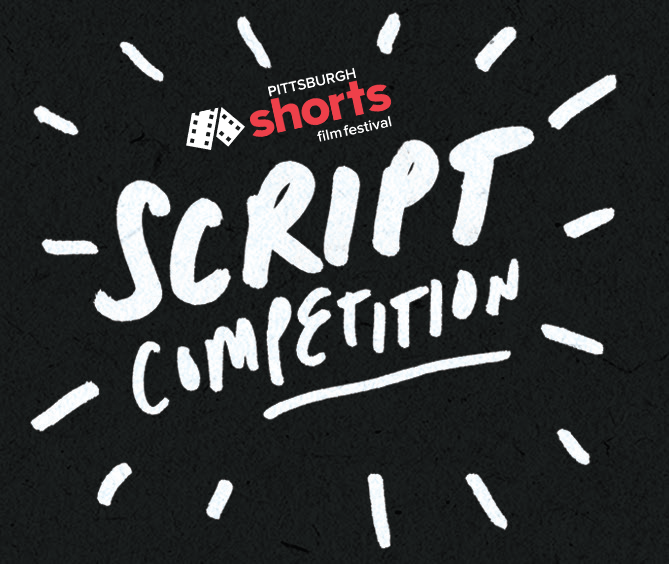 The annual Pittsburgh Shorts Script Competition is presented in partnership with Carnegie Screenwriters, a supportive community for scriptwriters. The selected finalist scripts are read live by professional actors.
Prizes totaling $1,000 are awarded following the readings. A reception follows the ceremony.
2020 Finalists
1st Place
USA
Screenwriter: Kristian Mercado Figueroa
This moving story of a Taino Indigenous mother and daughter illustrates Puerto Rico's colonization and the violent shift from freedom to slavery.
3rd Place
USA
Screenwriter: Fred Perry
A ridiculously botched suicide attempt reunites two polar-opposite brothers in this bracingly funny dark comedy.
2nd Place
ITALY
Screenwriter: Diego Trovarelli
On his last day of work, an ordinary employee comes to terms with a decision made long ago and a young man discovers the price for his future.
4th Place
USA
Screenwriter: Tanisha Jackson
After an awkward dinner party introduction, two young professionals find they have more in common than they thought.
2020 Semifinalists
BODY
United Kingdom
Screenwriter: Matthew McGuinness
VODOUN
USA
Screenwriter: Stuart Creque
DIVING IN
USA
Screenwriter: M. Rowan Meyer
GROUNDED IN NEW PITTSBURGH
USA
Screenwriter: Ted Elrick
2019 Finalists
1st Place
ABYSSAL
Canada
Screenwriter: Alejandro Alvarez Cadilla
Struggling with severe depression, Agnes finds escape under water. On her last night, she struggles to say goodbye to her sister.
3rd Place
COMMON DECENCY
USA
Screenwriter: Caroline Bloom
Beth didn't get invited to Joe's wedding. Beth wants an apology.

2nd Place
WHISTLING PAST THE GRAVEYARD
USA
Screenwriter: Newton E. Calkins
A young man and his estranged goth ex-girlfriend walk past a spooky graveyard by whistling a tune.
Honorable Mention
PREPARE THE WAY
USA
Screenwriter: Tommy Britt
A recent retiree tries to stop his elderly mother from being a hoarder but starts to suspect there might be some greater design to her habit.