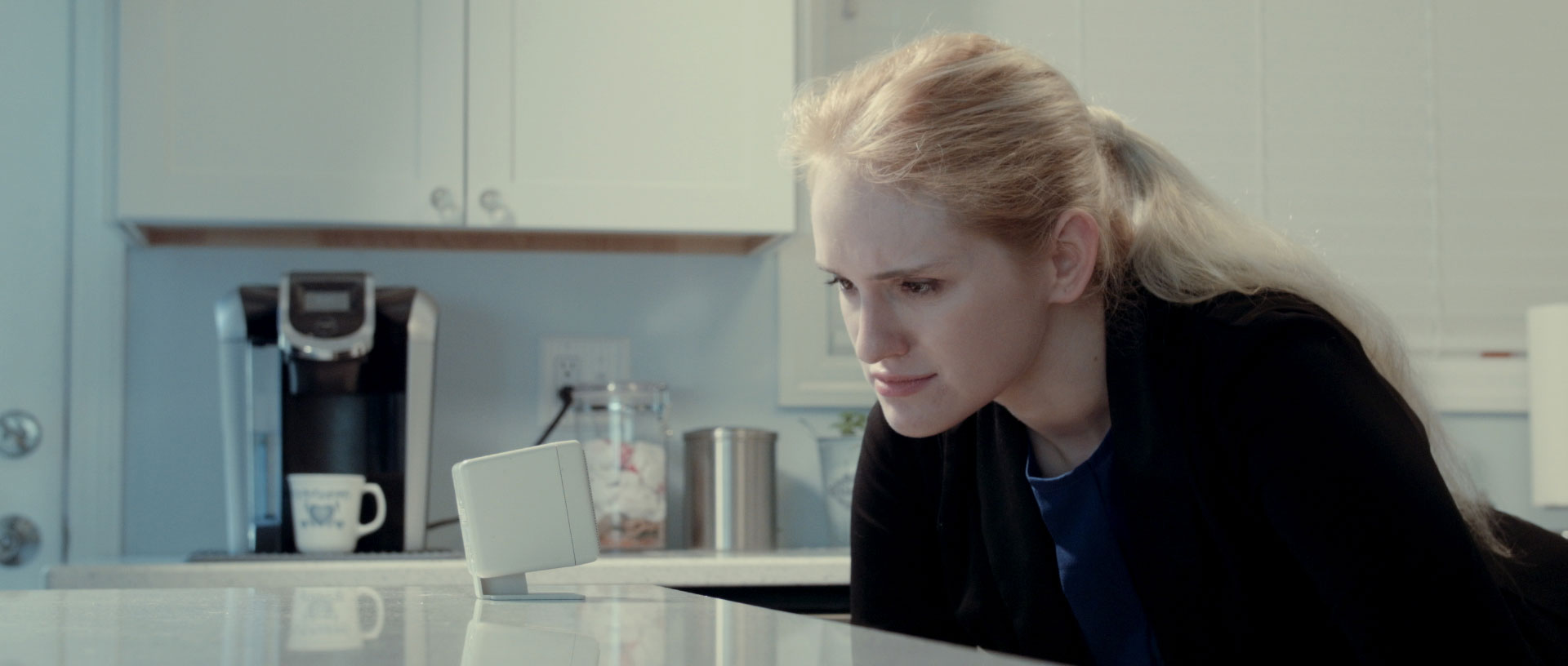 Micro Interview: Benjamin Wilson and Garrett Langer
Posted November 1, 2018
In OK Grey, a malfunctioning smart assistant sets out on a quest to find his purpose.
Directors Benjamin Wilson and Garrett Langer speak with Film Pittsburgh about filmmaking, thier love of the Pittsburgh community, and singing fruit.
Film Pittsburgh: If "OK Grey" were the offspring of two other films, who are its parents?
Benjamin: The PG cut of Kill Bill as directed by Edgar Wright and Quentin Dupieux's 2010 film Rubber.
Garrett: Seven Samurai and the Muppets Movie.
FP: What do you find unique about working in short film?
BW: I'd say just the opportunities to BE unique. We've made films about singing fruit, musical robots, and now a smart assistant samurai. You can try things in shorts you probably couldn't get away with in features.
GL: Working in smaller groups creates more personal dynamics.
FP: Any wisdom for aspiring filmmakers?
BW: Learn by doing, check your ego at the door, watch youtube tutorials, go to film festivals.
GL: Don't believe you are ever done learning.
BW: Actually yeah, that's way better advice.
FP: What upcoming projects are you working on?
BW: I shot my debut feature film Galatea back in August which is currently in post production. You can follow its progress at Galatea feature film or through my website.
GL: I'm currently in pre-production for another puppetry film.
FP: What is your favorite thing about Pittsburgh?
BW: Cliché as it may sound, the community. Pittsburgh is one giant neighborhood and I love that aspect of living here. That and the O.
GL: Its hard working heritage and its fantastic hockey and football teams.