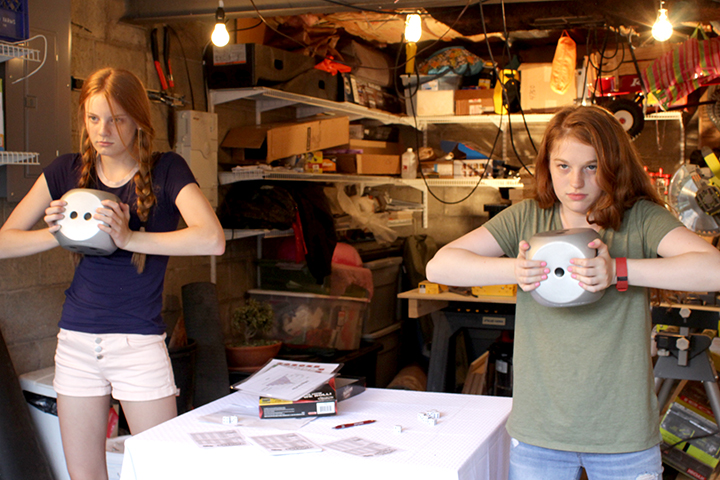 Micro Interview: Caroline Collins
Posted October 23, 2017
Local director Caroline Collins spoke to Film Pittsburgh about her film, This is How We Roll, and her experiences with short filmmaking.
Produced as part of Pittsburgh's 48-Hour Film Project, This is How We Roll is a mockumentary that follows a family of Yahtzee champions as they prepare for the upcoming World Series.
Check out local director Caroline Collins' thoughts on short filmmaking.
Film Pittsburgh: If This is How We Roll were the offspring of two other films, who are its parents?
CC: This is Spinal Tap and Chariots of Fire.
FP: What do you find unique about working in short form?
CC: I love the challenge of telling a complete and compelling story in a very short amount of time. And the way media is consumed now—on a phone or a quick click through social media—means there's a huge market for short form content.
FP: Because it's Halloween: what's your all-time favorite horror flick?
CC: I prefer a good psychological thriller to gory horror, and one of my favorites has always been Rebecca.
FP: Any wisdom for aspiring filmmakers?
CC: Work with people you like. It seems simple, but it makes the project so much sweeter when you enjoy the company of the people you're working with. And it's always a rush to bring together smart and talented people and make something you're proud of.