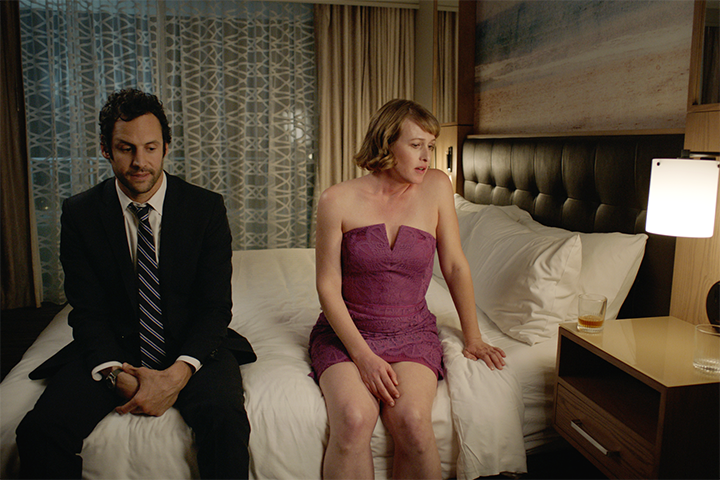 Micro Interview: Jessica Petelle
Posted October 17, 2017
Jessica Petelle, director of "All Good," spoke with Film Pittsburgh about her directorial-debut film.
In Jessica Petelle's directorial debut, All Good, a maid of honor grapples with her sobriety during an awkward and humorous one-night stand.
Film Pittsburgh: If All Good were the offspring of two other films, who are its parents?
JP: Lost in Translation and When Harry Met Sally.
FP: What do you find unique about working in short form?
JP: I love being able to explore story and character in a way that is contained for me as a filmmaker and for the audience. To have an idea and be able to achieve it with a group of friends and a shoestring budget is the ultimate rush in filmmaking.
FP: Because it's Halloween: what's your all-time favorite horror flick?
JP: I will never forget the first time I saw Nightmare on Elm Street—I was definitely too young to see it, but I didn't care…until I did care and couldn't sleep without a light on for weeks after!
FP: Any wisdom for aspiring filmmakers?
JP: The best piece of advice I received before directing All Good (my directing debut) was to just go and do it and stay out of the results. I think we can get caught up in the potential of a project, and forget to really be in the moment while making it. Also surround yourself with amazing people who want to support your vision and bring their own creative inspiration along!