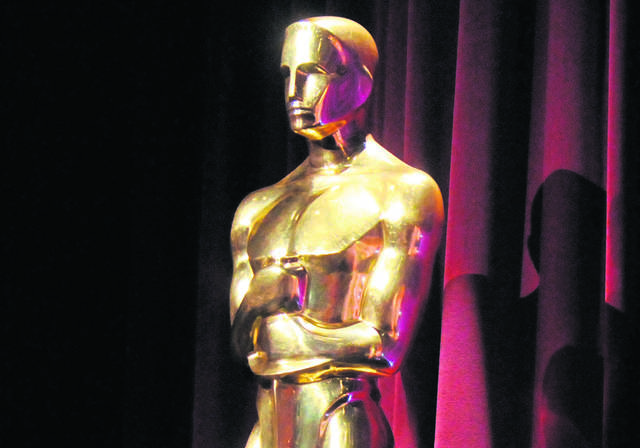 With Oscars so male, the Academy needs to be more intentional
Posted February 10, 2020
This piece was published in the Trib Live on Friday, February 7, 2020. View here.
The Academy of Motion Picture Arts and Sciences is once again recognizing merit in filmmaking — and once again there are no women among the nominees for best director. In fact, only five women have ever been nominated for best director in the 92-year history of the Oscars and only one has won. One.
Cue the chorus of (mostly) male voices saying women don't make movies anyone wants to see, or that women just don't make good movies.
Well, in 2019, movies helmed by women brought in $1.7 billion in box office receipts. Clearly someone is watching.
As Variety recently reported, "Critically, there's very little difference in the way that female filmmakers and their male counterparts' works are received. An average score from review aggregator Metacritic was virtually identical in the case of projects by white male, white female and male underrepresented directors." And the Metacritic score is even higher — by more than eight points! — for films directed by women from underrepresented communities.
So if feature films made by women are as good as those made by men, why aren't more recognized by the Academy? I think a large part of this is that the Academy is still made up mostly of men. In 2019, the governing body was 68% male.
Also, only the directors' branch of the Academy nominates in the best director category. And although the Academy has not released the makeup of this branch, it stands to reason that since the entry criteria is tilted in favor of men, this branch is even more than 68% male.
In selecting their nominees, these voters reflect what they know. They don't challenge themselves to look outside their own purview for other worthy candidates. So while their choices may be comfortable, they aren't representative of the rest of the movie-going public and they aren't representative of what has value.
But they should be.
Film is a hugely influential medium, so it's truly a disservice to all when only a limited vision is represented on screen. People need to see themselves represented in the culture around them to feel acknowledged and valued. And we need to see the experiences of those who are different from us to begin to understand each other on a deeper level.
Women directors are out there doing good work. You just have to look. Curating and recognizing the work of women directors and directors of other underrepresented groups takes intention. And that's a big part of what we do at Film Pittsburgh.
For example, our ReelAbilities Pittsburgh film festival is the only event of its kind in Pittsburgh showing films by and about people with disabilities. We created this richly rewarding event in Pittsburgh so that people with disabilities would be able to see their stories reflected on screen – some feeling seen and heard in this way for the first time.
Our festival with the broadest reach and most submissions is Pittsburgh Shorts. At our November 2019 festival, 47% of the 116 films we screened were directed by women.
That doesn't mean an almost equal number of films were submitted by men and women. But when we looked at all the best films we did receive, we made sure that both genders were represented. We didn't compromise our high standards, because both genders made great films. This is evidenced by the fact that we showed six of the 15 films later nominated for Oscars in the short film categories. And of those six nominated films, three were directed (or co-directed) by women.
We were able to select high-quality films and achieve gender parity in those that went on to be nominated for awards. It can be done. It just takes intention.
And that's what the Academy needs to do going forward. Be intentional about the films they watch and nominate.
In the end, quality is subjective, but equality is essential.