Can You Hear My Voice?
Pittsburgh Premiere
Can You Hear My Voice? is the triumphant chronicling of the London-based, one-of-a-kind Shout at Cancer choir. Members of the singing group, who have all had their voice boxes removed, are spotlighted as they prepare for a highly ambitious concert. Award-winning producer/director Bill Brummel's film (his first since having his own voice box removed in 2016) is far from maudlin and illustrates the human capacity for resilience in the face of overwhelming adversity.  
Official Selection–Nashville and Heartland Film Festivals 
Winner–Audience Award, Music Documentary Feature - Nashville Film Festival
Finalist–Best Documentary - Heartland International Film Festival
"…An absolutely sublime moviegoing experience that will make you laugh, cry, shout, be grateful, and believe." –Richard Propes,The Independent Critic.com
Available for viewing November 12-22 in the United States only.
Watch the trailer: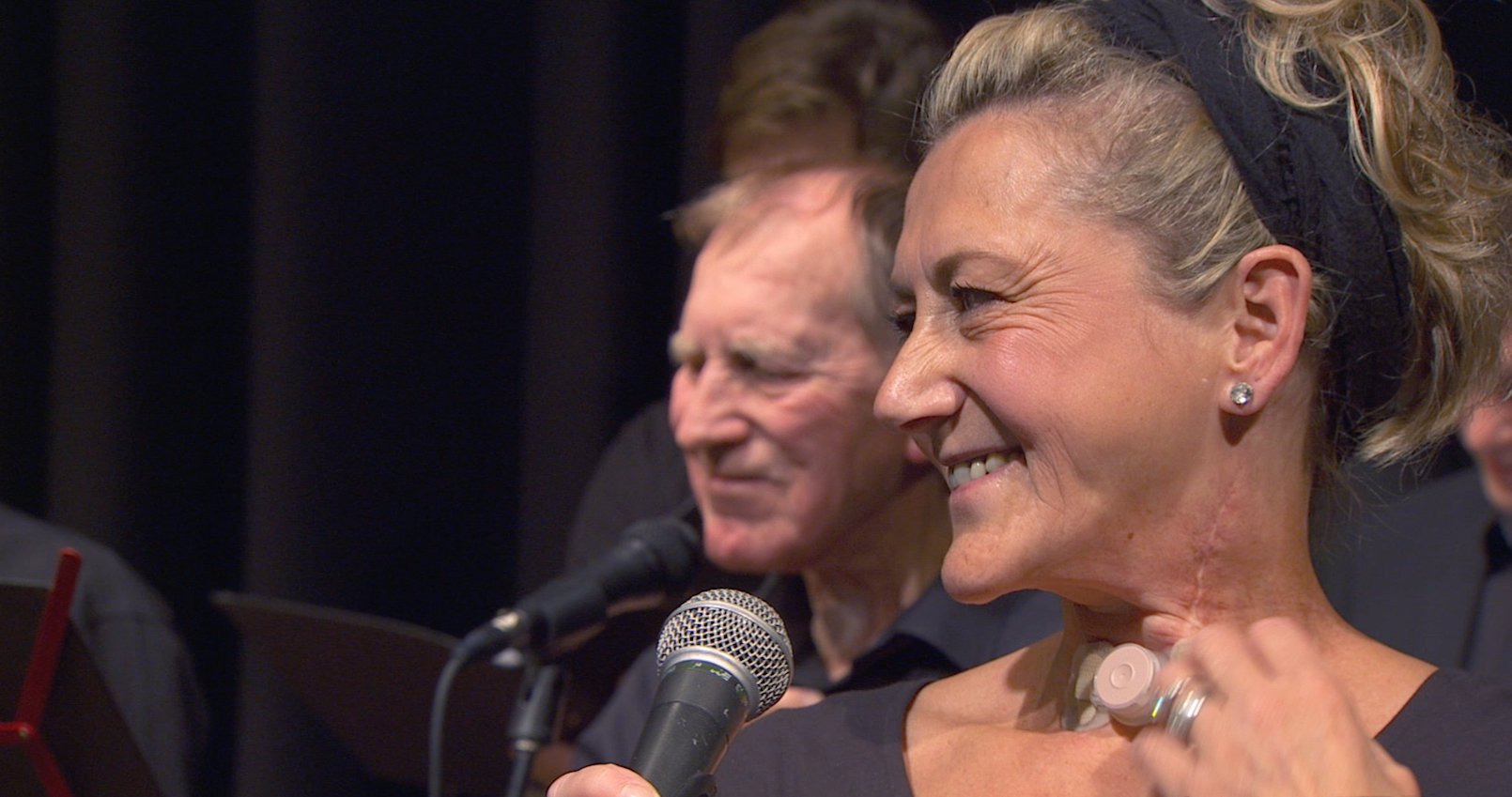 Country:
USA
United Kingdom
SCREENINGS
Virtual
Can You Hear My Voice?
11.12.20 - 11.22.20