We're excited to premiere Spotlight+ as our newest Film Pittsburgh series! It's similar to Spotlight—just a little more exclusive. And don't worry, the original Spotlight will still be hosted right here, on our website, for free. Let's compare the two:
Spotlight
Available on the 1st of the month, for the entire month
Free!
A critically acclaimed, Film Pittsburgh fan-favorite, or socially relevant short film
Spotlight+
Available on the 15th of the month, for 7 days only
$15 ticket price
A specially curated feature film (or series of films) from our programming team with limited streaming availability elsewhere
---
Spotlight+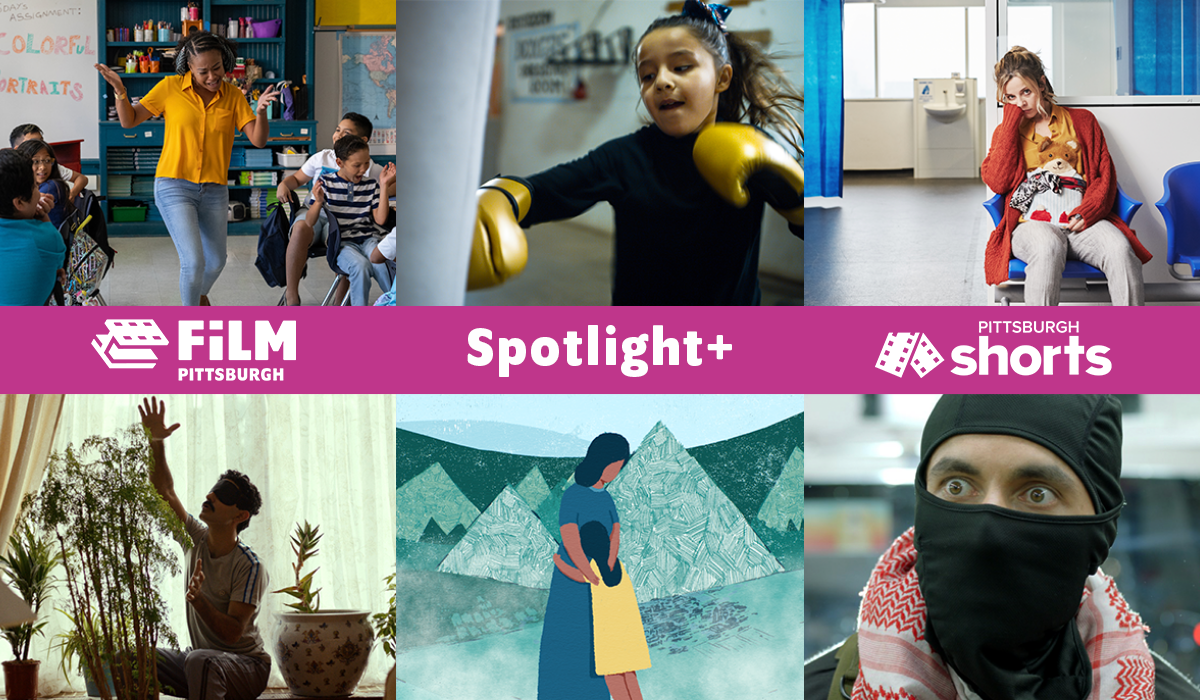 Our first Spotlight+ of 2021 is actually a series of shorts—Shorts Blocks 1, 2, 4, 12, and 13 from our 2020 Fall Festival to be exact.
We wanted to extend an encore to some of the films from Pittsburgh Shorts this past year because the lineup was one of our best (and definitely biggest) yet, and we know that some of you didn't have time to watch everything you wanted.
If you bought an All Access Pass for the Fall Festival, you have FREE access to Spotlight+ this month! If you didn't snag an All Access Pass, tickets are $15 and you'll have access to all 35 films! See the full lineup below.
This screening is available to stream (on Eventive) from Jan. 15 to Jan. 24 (we extended the window to stream due to popular demand). Check out our Step-by-Step Guide if you need help activating your Eventive account and streaming from home.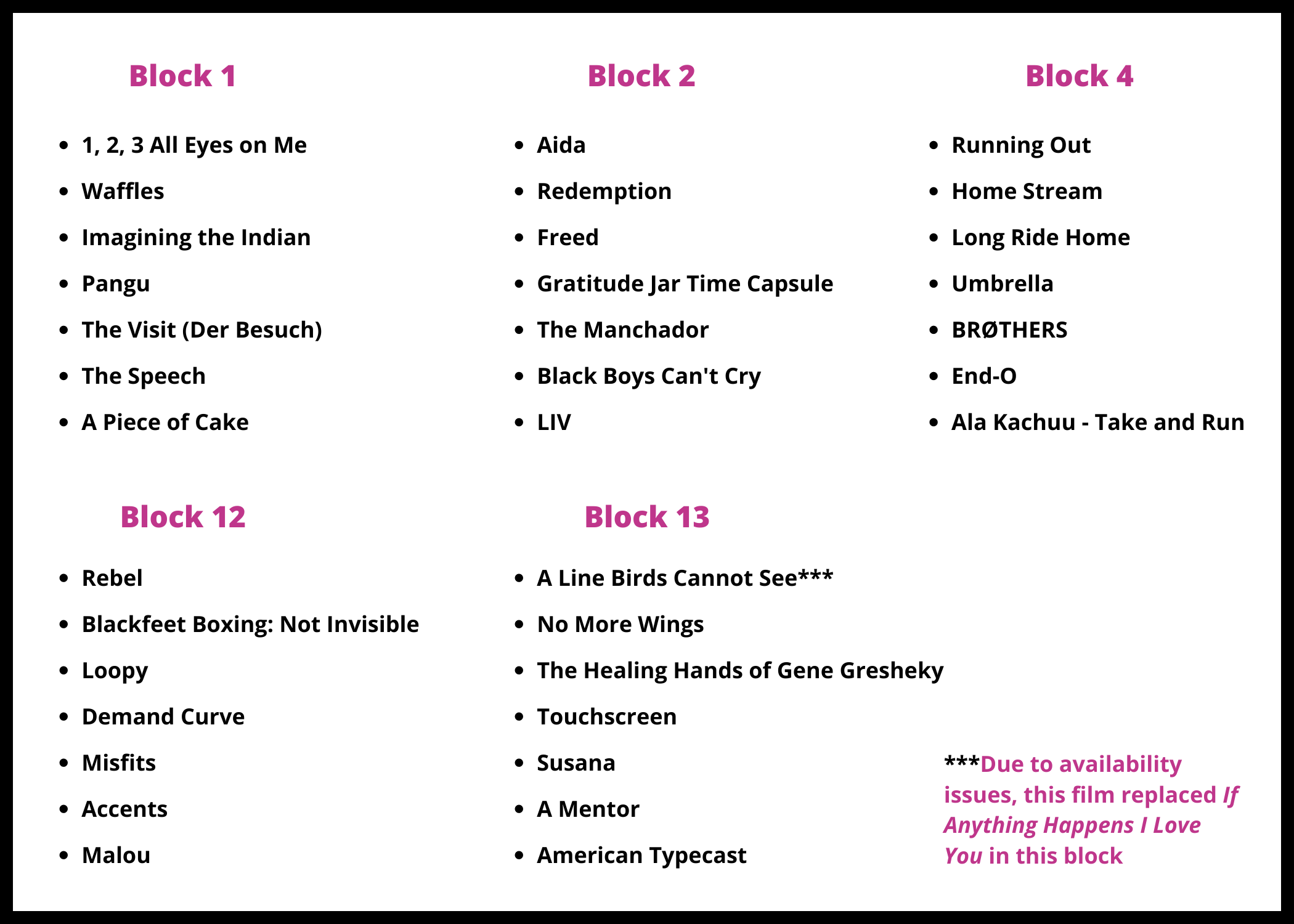 ---
Spotlight
Happy New Year from the Film Pittsburgh team and welcome to the first edition of Spotlight 2021!
To kick off the New Year, our January Spotlight film is The Way of Tea. When a young, aggressive skinhead enters a Muslim grocery store, what seems predetermined to end in violence takes an unexpected turn. Directed by Marc Fouchard, The Way of Tea was shortlisted for an Oscar in 2016 and delivers a message that seems just as relevant and needed in 2021 as it was when it was originally released.
The Way of Tea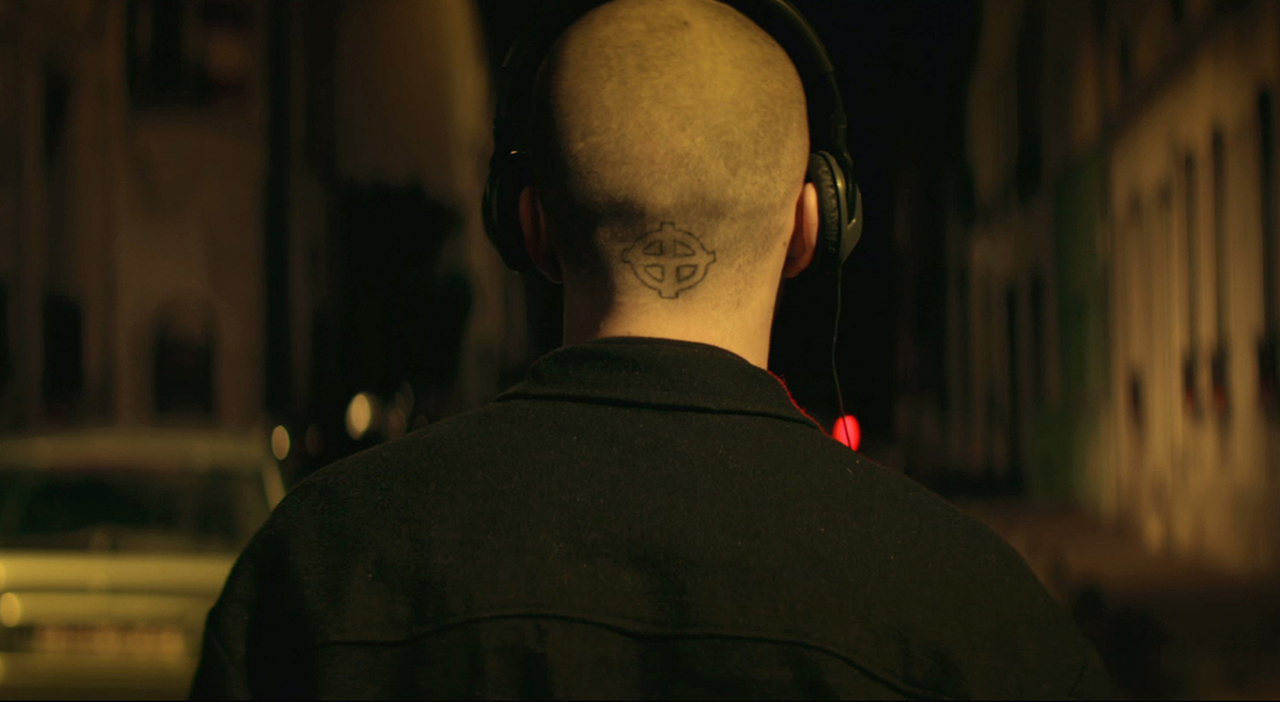 Stay in the loop! Sign up for our e-mail list: