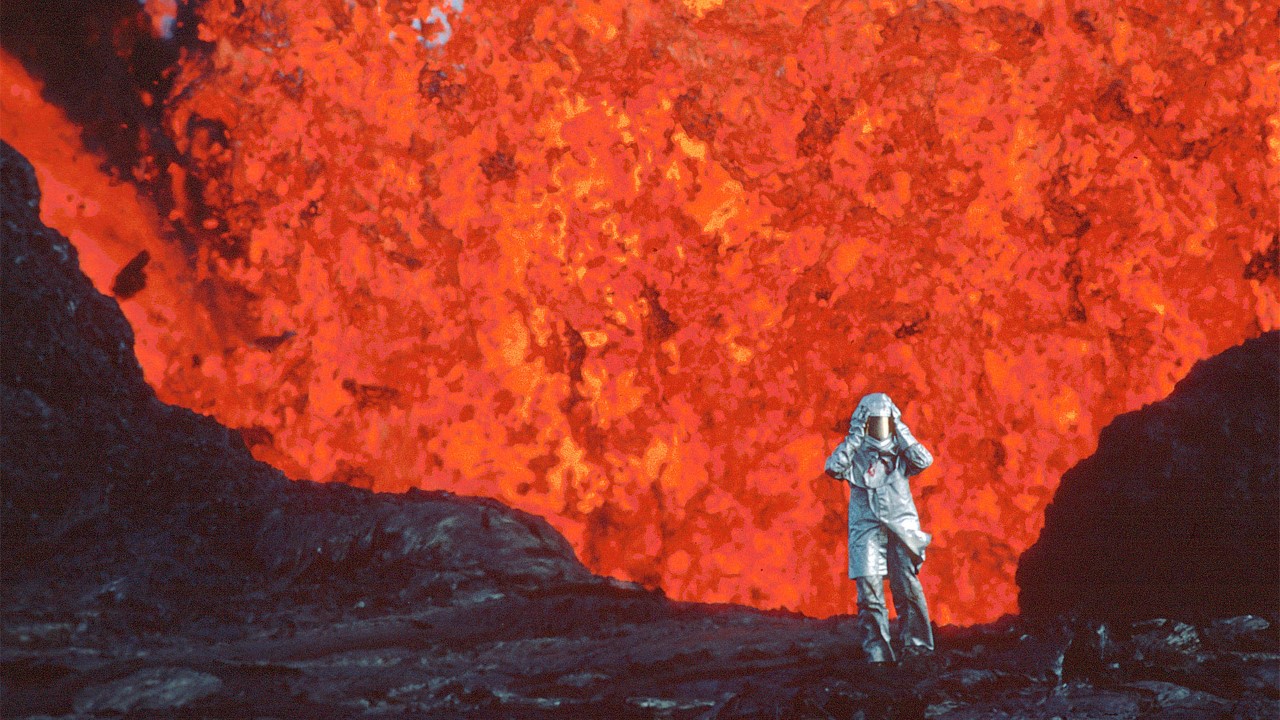 2023 Oscar Predictions
Posted March 3, 2023
By Tina Kakadelis, Film Pittsburgh Intern
On March 12, the 2023 Oscars will be held at the Dolby Theatre in Los Angeles. Three thousand miles away, I, the intern here at Film Pittsburgh, will be watching from the comfort of my couch. Just because I'm not a voting member of the Academy doesn't mean that I don't have a lot of feelings about the outcome of these awards. I've seen (roughly) 75% of the films nominated and have never come close to successfully predicting the outcome of the Oscars in all my years of trying, so take these guesses as more wishful thinking than a sure bet.
I'm focused on all feature-length film nominations here, but, as I'm sure you already know, 3 short films that played in Pittsburgh Shorts are nominated (An Irish Goodbye, Night Ride, and Stranger at the Gate). Watch them all at the Harris Theater and make your own predictions!
Actor in a Leading Role
Austin Butler (Elvis)
Colin Farrell (The Banshees of Inisherin)
Brendan Fraser (The Whale)
Paul Mescal (Aftersun)
Bill Nighy (Living)
As someone who didn't grow up watching the rise and fall of Elvis, I don't think I ever grasped how infectious his star power was. If Austin Butler managed to capture even a fraction of the legend of Elvis, then I completely understand how he became a massive household name that inspired generations to come.

Actor in a Supporting Role
Brendan Gleeson (The Banshees of Inisherin)
Brian Tyree Henry (Causeway)
Judd Hirsch (The Fabelmans)
Barry Keoghan (The Banshees of Inisherin)
Ke Huy Quan (Everything Everywhere All at Once)
I'm so utterly torn between Barry Keoghan and Ke Huy Quan. Both men had such subtly heartbreaking performances, but I'm here to make a prediction, so it's Quan who eked out the win in my book. It's been almost a year since I first saw Everything Everywhere All At Once, but I still find myself remembering the tender way Quan said "In another life, I would've really liked just doing laundry and taxes with you."
Actress in a Leading Role
Cate Blanchett (Tár)
Ana de Armas (Blonde)
Andrea Riseborough (To Leslie)
Michelle Williams (The Fabelmans)
Michelle Yeoh (Everything Everywhere All at Once)
Yet another category where I am so torn! This time it's between Michelle Yeoh and Cate Blanchett (noted lover of Pittsburgh's own Row House Cinema). In my heart, I know that it belongs to Yeoh, but that doesn't make the decision any easier. I think the Academy will agree and give it to either of them, but could you imagine the chaos if Andrea Riseborough's name is called?
Actress in a Supporting Role
Angela Bassett (Black Panther: Wakanda Forever)
Hong Chau (The Whale)
Kerry Condon (The Banshees of Inisherin)
Jamie Lee Curtis (Everything Everywhere All at Once)
Stephanie Hsu (Everything Everywhere All at Once)
Surprise, surprise, I'm going with yet another actor from Everything Everywhere All At Once. Fundamentally, the film is built on the connection between Stephanie Hsu and Yeoh. Its success hinges on their dynamic and the tumultuous nature of mother/daughter relationships. With all that in mind, it's Hsu by a landslide.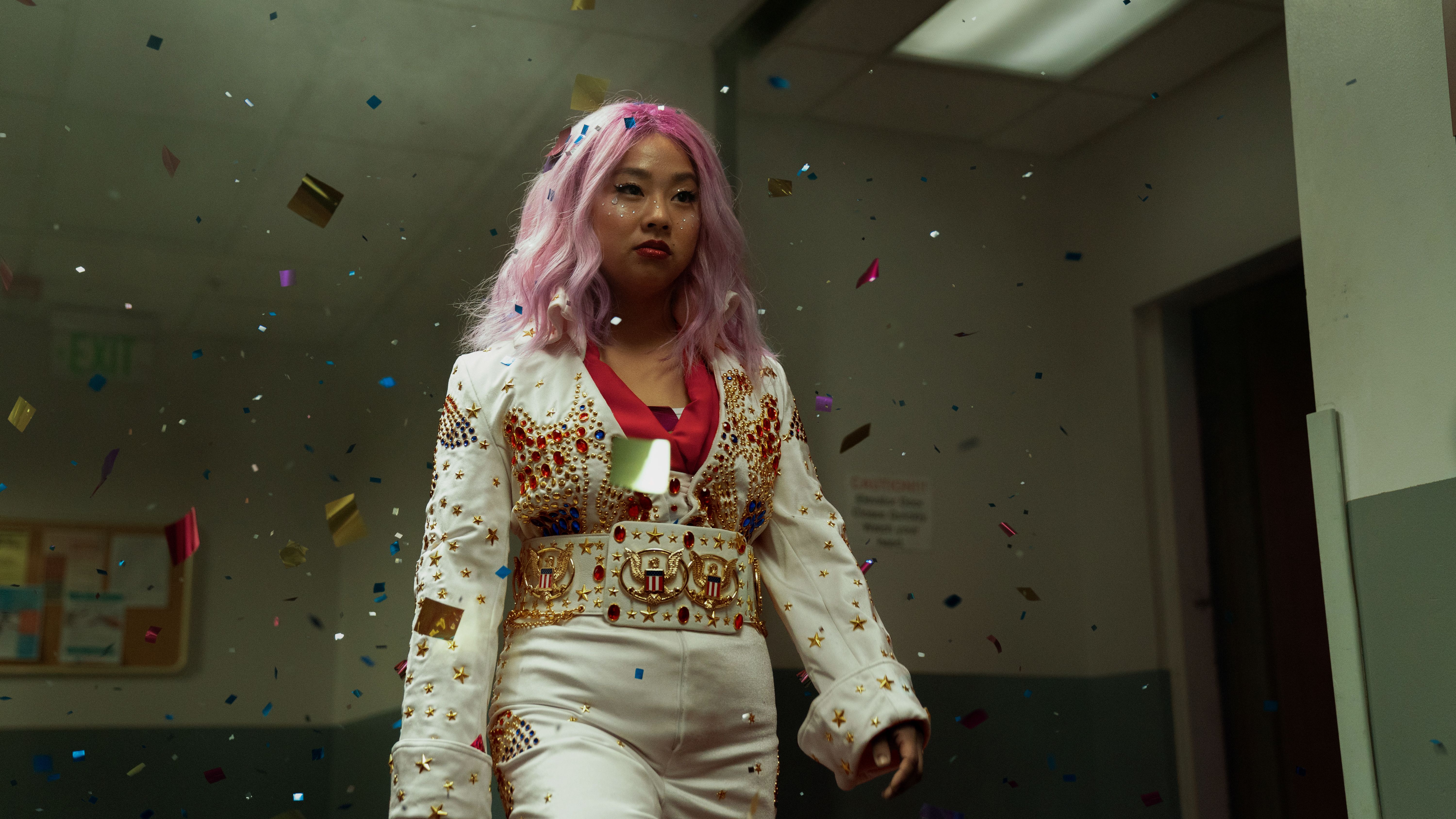 Animated Feature Film
Guillermo del Toro's Pinocchio (Guillermo del Toro, Mark Gustafson, Gary Ungar and Alex Bulkley)
Marcel the Shell with Shoes On (Dean Fleischer Camp, Elisabeth Holm, Andrew Goldman, Caroline Kaplan and Paul Mezey)
Puss in Boots: The Last Wish (Joel Crawford and Mark Swift)
The Sea Beast (Chris Williams and Jed Schlanger)
Turning Red (Domee Shi and Lindsey Collins)
Historically, this category has gone to Disney or Pixar. There's rarely an upset or a nailbiter in this race. That's not the case this year, though! Every single movie in this category (except one), deserves to win. I have to give it to Marcel the Shell With Shoes On because it's been a long time since I cried like that in a theater, but Puss in Boots: The Last Wish is stunning. I'm sure a lot of people wrote it off as an unnecessary sequel, but they would be very wrong.
Documentary Feature Film
All That Breathes (Shaunak Sen, Aman Mann, and Teddy Leifer)
All the Beauty and the Bloodshed (Laura Poitras, Howard Gertler, John Lyons, Nan Goldin, and Yoni Golijov)
Fire of Love (Sara Dosa, Shane Boris and Ina Fichman)
A House Made of Splinters (Simon Lereng Wilmont, and Monica Hellström)
Navalny (Daniel Roher, Odessa Rae, Diane Becker, Melanie Miller, and Shane Boris)
When I was making my personal best of 2023 list, Fire of Love came in at number two. The film is entirely composed of footage shot by Katia and Maurice Krafft, two volcanologists who loved each other as much as they loved volcanoes. It's equal parts National Geographic documentary and love story that is infectious in its enthusiasm for exploration.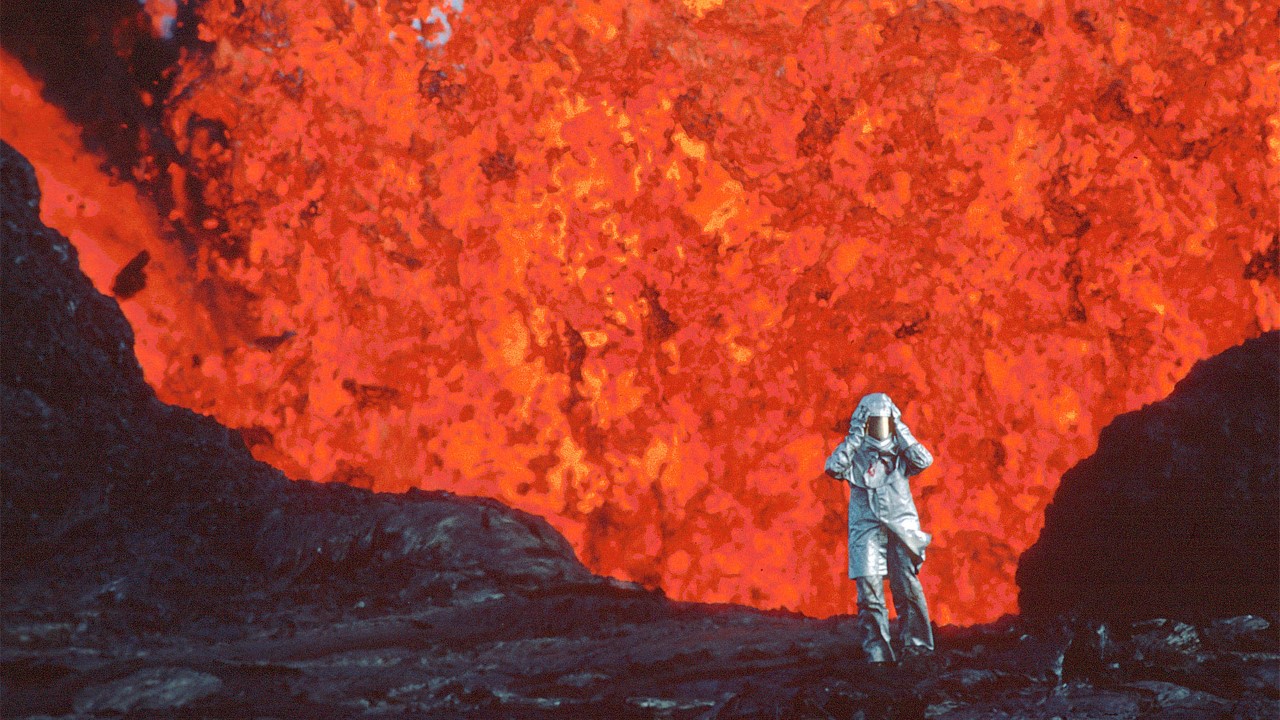 International Feature Film
All Quiet on the Western Front (Germany)
Argentina, 1985 (Argentina)
Close (Belgium)
EO (Poland)
The Quiet Girl (Ireland)
My first choice for International Feature Film, Decision to Leave, wasn't even nominated, so…My second choice is The Quiet Girl which made history for being the first Irish film nominated in this category. I'm always in awe of how filmmakers are able to take a simple, specific premise and create something universal that stretches far beyond itself. As the name implies, The Quiet Girl does not audibly say a lot, but the actions of its characters speak volumes.
Note: I sadly wasn't able to make the screening of Close at 3RFF this November, but if I had watched it, it naturally would have been a strong contender for me. I've heard amazing (and heartbreaking) things about that movie!
Best Picture
All Quiet on the Western Front (Malte Grunert)
Avatar: The Way of Water (James Cameron and Jon Landau)
The Banshees of Inisherin (Graham Broadbent, Pete Czernin, and Martin McDonagh)
Elvis (Baz Luhrmann, Catherine Martin, Gail Berman, Patrick McCormick, and Schuyler Weiss)
Everything Everywhere All At Once (Daniel Kwan, Daniel Scheinert, and Jonathan Wang)
The Fabelmans (Kristie Macosko Krieger, Steven Spielberg, and Tony Kushner)
Tár (Todd Field, Alexandra Milchan, and Scott Lambert)
Top Gun: Maverick (Tom Cruise, Christopher McQuarrie, David Ellison, and Jerry Bruckheimer)
Triangle of Sadness (Erik Hemmendorff and Philippe Bober)
Women Talking (Dede Gardner, Jeremy Kleiner and Frances McDormand)
Dads everywhere are going to be devastated when Top Gun: Maverick fails to win the big award of the night. That being said, I have to continue to root for Everything Everywhere All At Once. I think more than its impact at this present moment in time, it's going to be one of the movies that future generations of filmmakers point to as a source of inspiration. The film manages to blend science-fiction, talking animals, multiverses, romance, and intergenerational family strife into a story about how hard it can be to understand the people you love and the lengths you will go to care for them.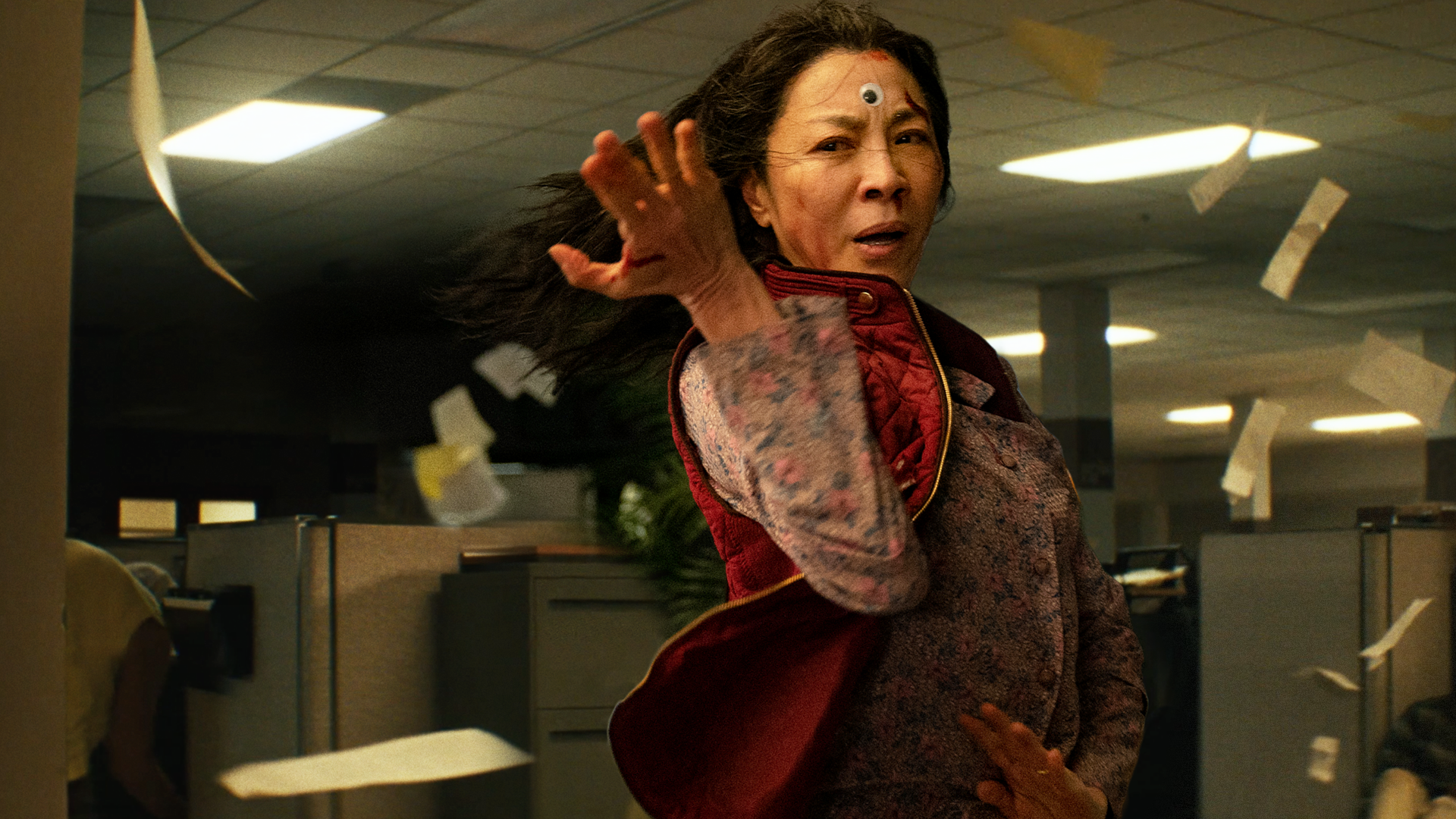 If you want to check out more of Tina's writing and film reviews, check out her website!