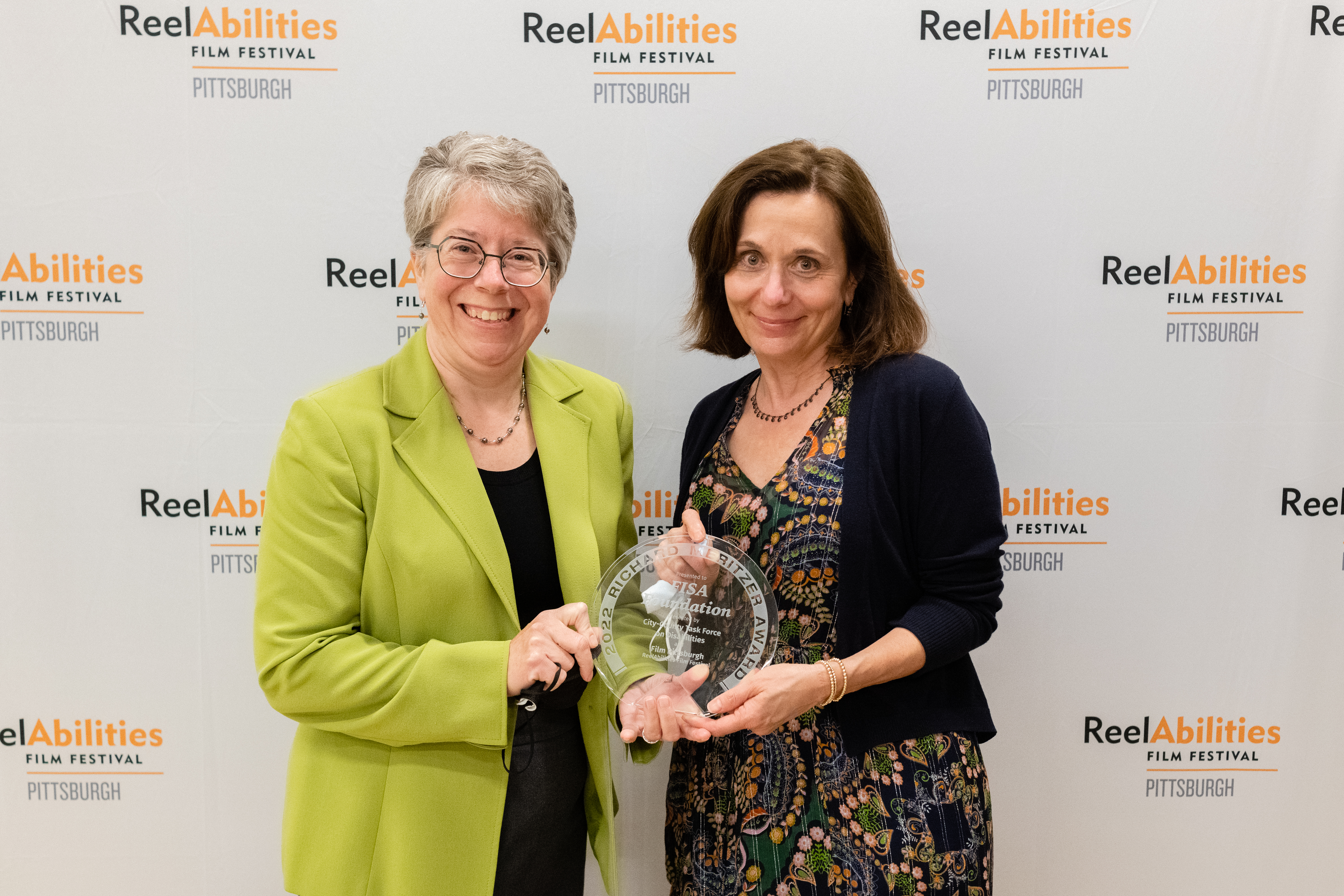 Congrats to the FISA Foundation!
The 4th annual Meritzer Award was presented to the FISA Foundation, in recognition of their leadership in promoting the welfare of people living with disabilities, including establishing medical and dental facilities for those with special needs, promoting arts accessibility, and fostering understanding of the intersection of disability with race and poverty.
The Meritzer Award was presented to representatives from the FISA Foundation in a special ceremony on Wednesday, September 7, before the screening of our opening night film, The Specials.
Honoring Richard Meritzer
The award was named in memory of Richard Meritzer (1953-2019), who served as ADA Coordinator for the City of Pittsburgh from 2007 to 2019. Richard was a leader in promoting the understanding and implementation of the Americans with Disabilities Act in the City of Pittsburgh and beyond. His work in disability advocacy, his kindness and his generosity were lauded by all who knew him. The Meritzer Award is co-presented by Film Pittsburgh's ReelAbilities Pittsburgh and the City County Task Force on Disabilities.