Congrats to Oakland For All!
ReelAbilities Pittsburgh and the City of Pittsburgh-Allegheny County Task Force on Disabilities are proud to present the second annual Richard Meritzer Award to Oakland for All.
The Meritzer award is named in memory of Richard Meritzer (1953-2019) who served as ADA Coordinator for the City of Pittsburgh from 2007 to 2019. It recognizes outstanding leadership in advancing the "letter and spirit" of the 1990 Americans with Disabilities Act (ADA) and is presented annually to a person or organization that has made foundational change in Pittsburgh and Allegheny County by creating new levels of accessibility and inclusivity. This year, the award is particularly meaningful as Richard Meritzer was a founding member of Oakland for All.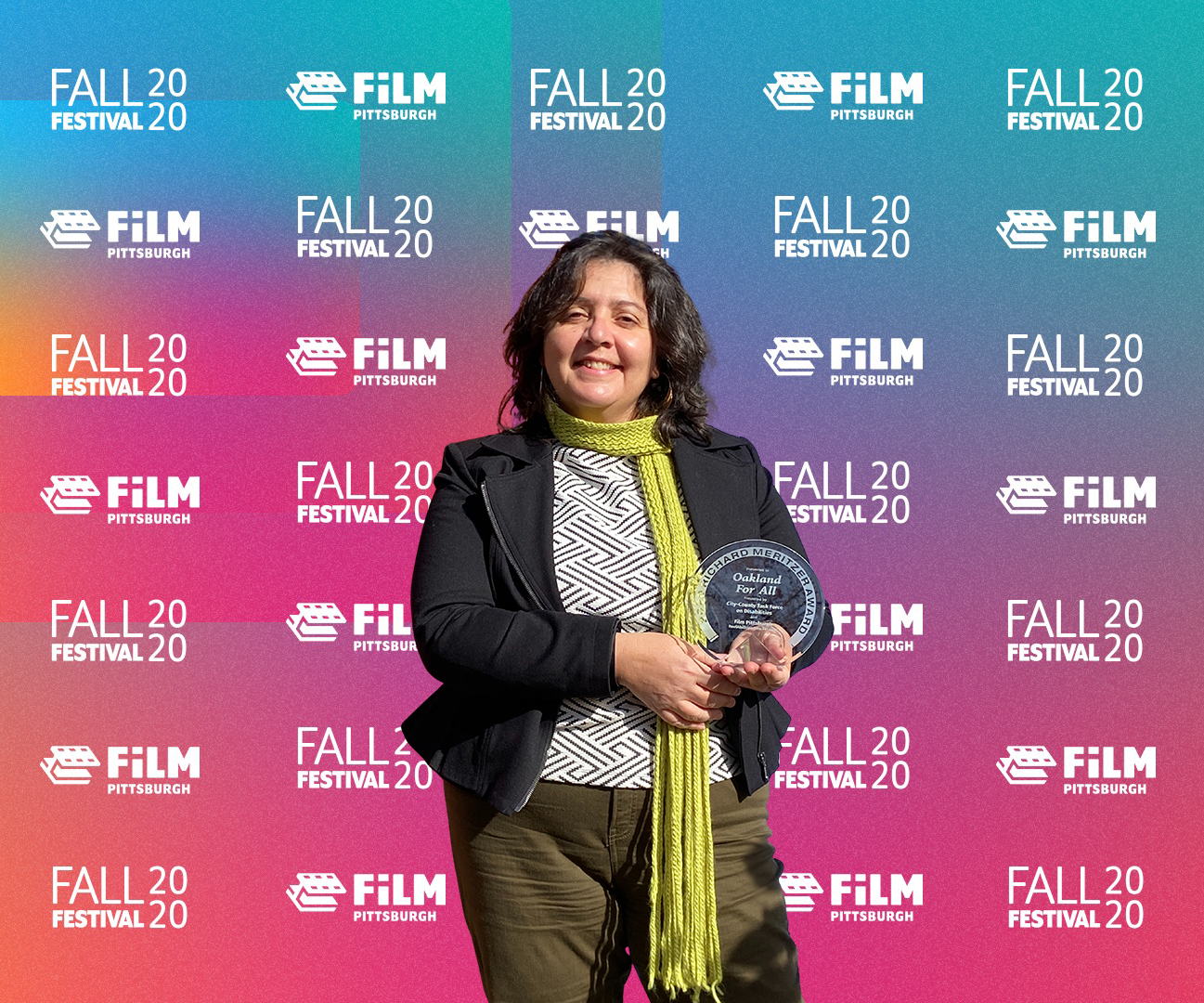 Oakland for All is committed to eliminating the physical and societal barriers that prevent people with disabilities from fully participating in all aspects of public life. Established in 2013, the program positions its community partners as thought leaders for the creation of accessible, inclusive communities by advocating for accessible establishments, transportation networks, public spaces and practices.
Oakland for All strives to improve quality of life for those with disabilities, eliminate accessibility barriers in local businesses, and make Oakland a model community for accessibility. Initiatives include an annual Ramp Crawl, which brings hundreds of patrons to Oakland businesses; recognizing "Business Champions" who make accessibility a high priority in their establishments; and a fully ADA-accessible website, e-newsletter, and other communications that serve as reliable sources of information about accessibility.
The Meritzer Award was presented before the screening of The Feeling Through Experience during the 2020 Film Pittsburgh Fall Festival (Nov. 11 - Nov. 21) but you can rewatch the presentation below!
Meritzer Award Presentation