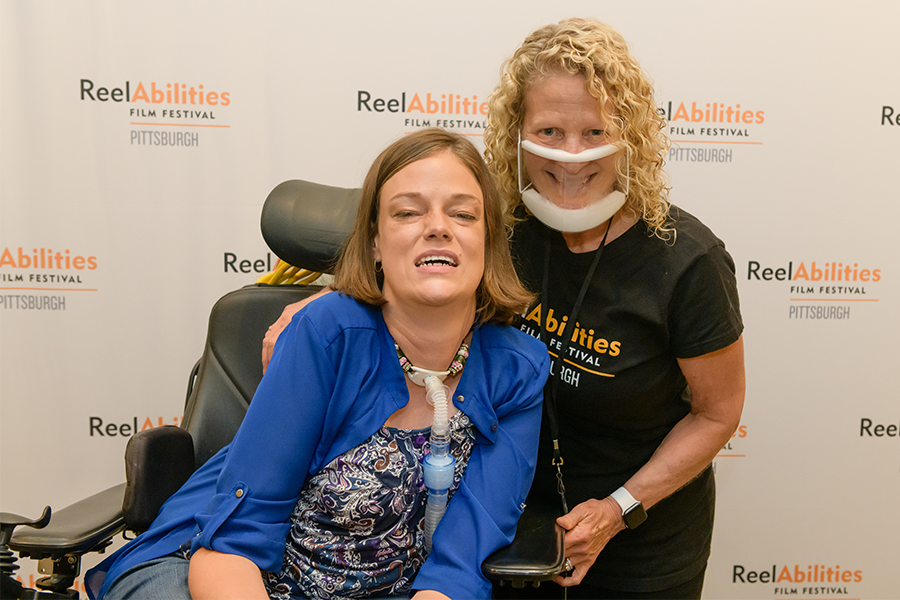 Congrats to Dr. Josie Badger!
The Richard Meritzer Award recognizes outstanding leadership in advancing the letter and spirit of the Americans with Disabilities Act. The 3rd annual award will be presented to Dr. Josie Badger, Campaign Manager of the United Way of Southwestern PA's #IWantToWork campaign, in honor of her vital work advocating for the passage of Act 69: Removing Income and Asset Limits for Workers with Disabilities. Dr. Badger's advocacy will vastly improve the lives of Pennsylvanians living with disabilities who can now earn wages above the poverty rate, save for the future, and marry without risking the services that keep them alive.
The Meritzer Award was presented to Dr. Badger in a special ceremony on Saturday, September 11, after a screening of Best Summer Ever.
Honoring Richard Meritzer
The award was named in memory of Richard Meritzer (1953-2019), who served as ADA Coordinator for the City of Pittsburgh from 2007 to 2019. Richard was a leader in promoting the understanding and implementation of the Americans with Disabilities Act in the City and beyond. His work in disability advocacy, his kindness and his generosity were lauded by all who knew him. It is co-presented by Film Pittsburgh's ReelAbilities Pittsburgh and the City County Task Force on Disabilities.