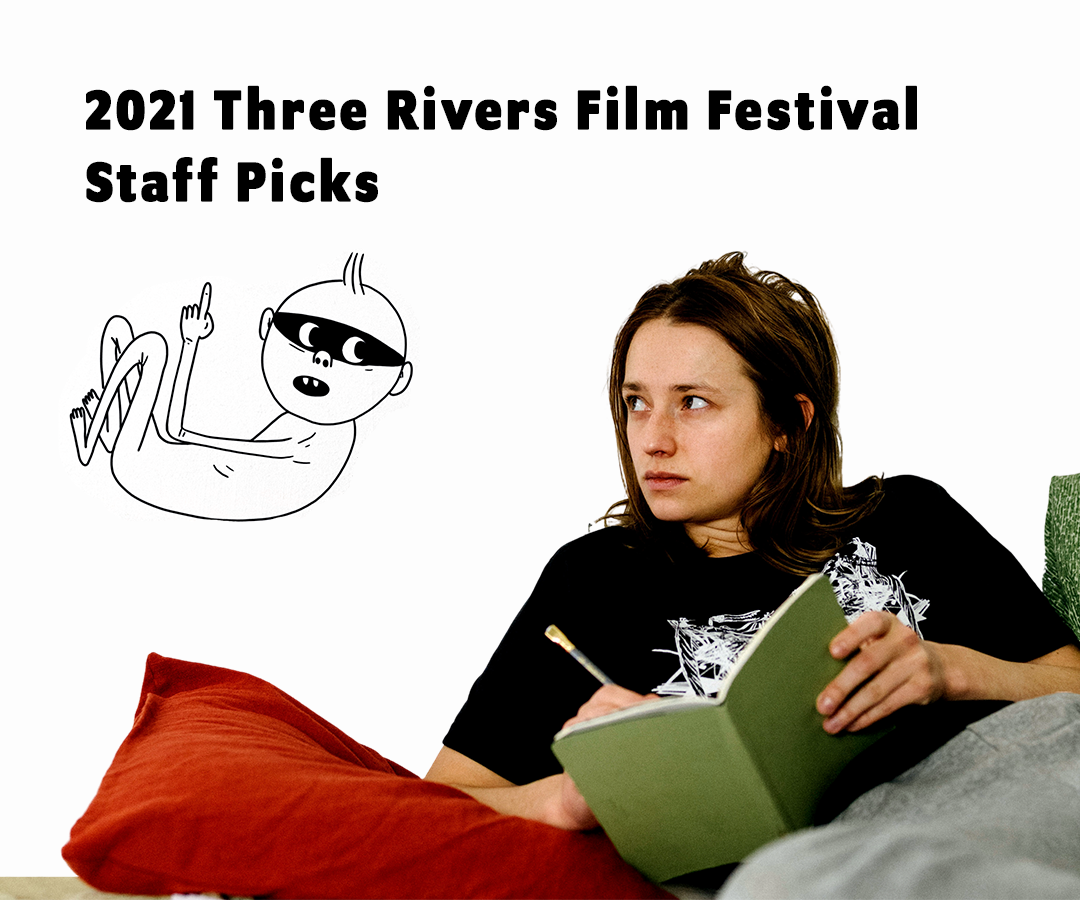 2021 3RFF Staff Picks
Posted November 5, 2021
Paul's Picks, Director of Programming
MUSIC DOCUMENTARIES -I was blown away by the number of incredible music documentaries this festival circuit! WE ARE THE THOUSAND is one of the most enjoyable and inspiring films I've seen this past year and TOPOWA! - NEVER GIVE UP is no different. These two documentaries share such wonderful and heartwarming musical journeys that I can't imagine anyone not feeling a bit better about life afterwards!
OPEN FIELD - As the father of six daughters and a lifetime football fan, one of my favorite finds for 3RFF is OPEN FIELD. This film had me cheering from start to finish as it offers a glimpse into the world of women's professional football and the journey of quarterback, Sami Grisafe. And to make it even better, we'll be joined by Sami Grisafe, as well as Pittsburgh Passion co-owner Teresa Conn and Lisa Horton for a Q&A after the screening on Nov. 15, at 8pm!
Robin, Associate Programmer
END OF THE LINE: THE WOMEN OF STANDING ROCK -is an inspiring documentary about Indigenous women fighting to protect their families and preserve their sacred ancestral lands. This stirring David vs Goliath tale gave me new insight into concerns with the DAPL and left me in awe of the strength of the women of Standing Rock. If you're interested in environmental and Indigenous justice, this doc is for you.
Caroline, Associate Director
THE ANTS AND THE GRASSHOPPER - If you don't think one person can make a difference in the world, you need to see African farmer, Anita Chitaya, in action! Watching Anita quietly work on the men in her village to help them share their wives' workload, or convince American farmers that their methods impact climate change, will make you wish you had her powers of positive persuasion.
Wendy, Operations Manager
SMALL TOWN WISCONSIN - I absolutely loved this film! The story follows Wayne as he tries to straighten up and fly right after losing custody of his young son. Every performance is 100% genuine. It's truly a wonderful mix of comedy and drama that will have you thinking about these characters long after the credits roll. This one should not be missed!
Jenna, Marketing & Communications Manager
THE WORST PERSON IN THE WORLD - I literally screeched in the office when I saw this film on our preview list! This movie so eloquently and achingly captures the pulse of what life is like for millennials. No matter your generation, anyone can relate to these characters as they navigate love and career against the self-imposed pressure of 'finding yourself' and the ticking clock of aging.
Kathryn, Executive Director
NINJABABY - How much do I love NINJABABY? Let me count the ways. The lead actress is sublime. Watching her do to the men in her life what most men do to women was unusually satisfying. The animated fetus and its unique voice made me laugh and cry. This film proves the universality of humans, regardless of language. I love NINJABABY!
Kathryn's Pick Part 2
SWAMP LION - My husband and I did a crisis simulation years ago and it was shocking to see how our behavior changed to address our pressing needs. That is exactly the dynamic in SWAMP LION—an intense, heart-wrenching story about parents doing whatever they must to save their child. The acting of Bre Blair and the late Michael Ray Escamilla is first rate. Truly an indie gem, SWAMP LION had me on the edge of my seat through the end.
Judy, Box Office & Outreach Manager
THE DAPHNE PROJECT - A must-see for anyone who's seen or been involved in community theatre—blatant self-promotion takes center stage during rehearsals for an off-off-Broadway production of The Bacchae. This entertaining mockumentary (think WAITING FOR GUFFMAN) is also a love-letter to the theatre. This film will have you cheering on this small crew with big dreams—anything can happen and does! But the show must go on!
Lori, Teen Screen Director
ANY DAY NOW - We are bombarded with stories about refugees—but, do we really know what it's like to wait for all the paperwork to go through? This beautiful film pulls you into the lives of a lovely Iranian family sheltering in Finland—waiting for asylum papers to arrive—and living day to day until they slowly move to the anticipated, but heartbreaking ending. A must-see film for feeling the uncertainty of being without a home, on the cusp of finding a new one.