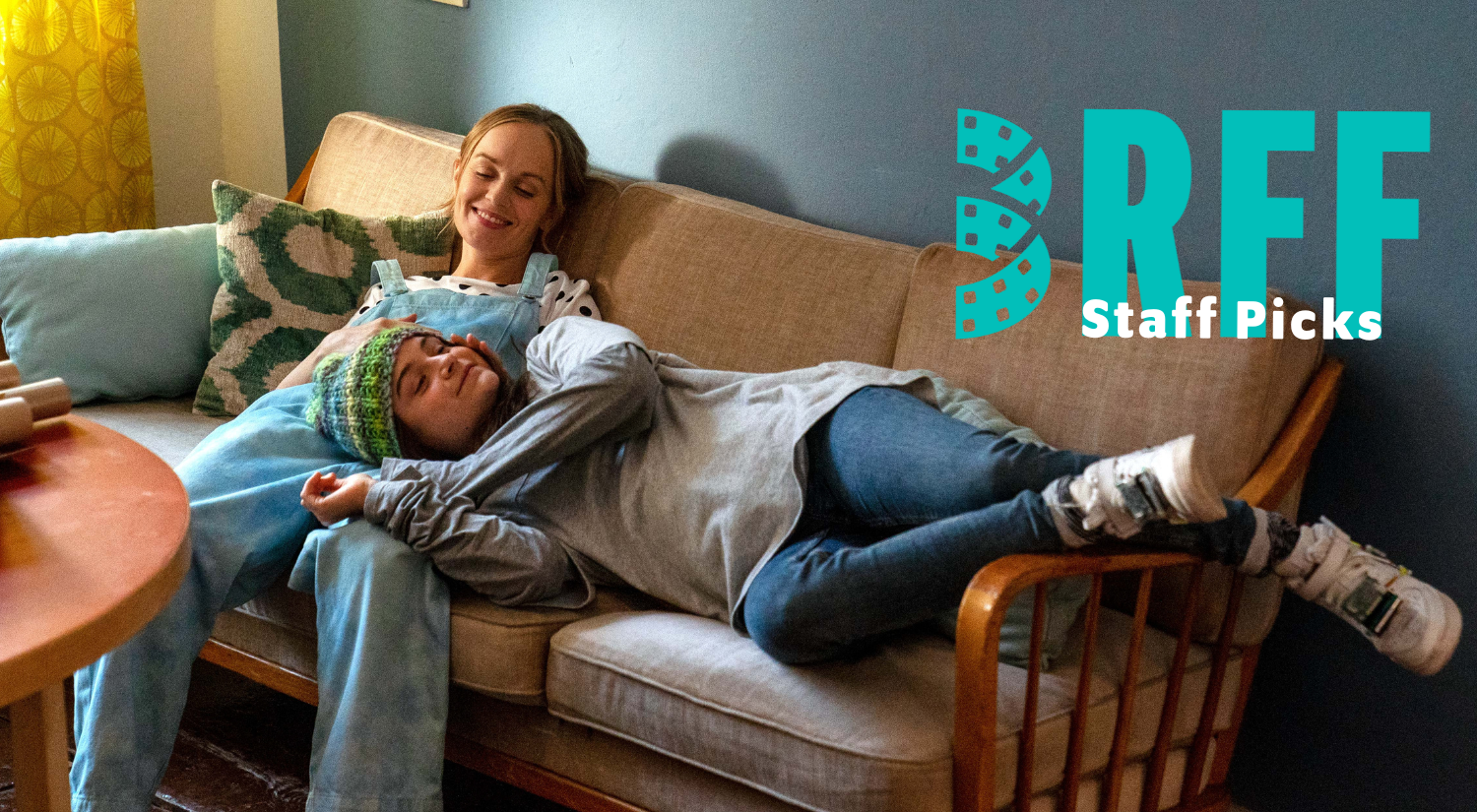 2022 3RFF Staff Picks
Posted November 6, 2022
Don't know what to watch? We got you.
Obviously we ❤️ all our feature films—I mean, we curated this lineup after all! Take a look at which movies are our staff's personal favorites.

Watch 6 of the flicks below with our Six Pack ticket ($75), which scores you 6 movies for the price of 5! The Six Pack is only on sale until Nov. 9.

PS. Sweet Disaster is pictured in the header because the staff collectively loves it, but didn't want to fight over who would take it.
Paul, Director of Programming
This year's lineup for our Three Rivers Film Festival is loaded with high quality films. But the one film that continues to haunt me is our Centerpiece Film, Close. The performances in this film are outstanding and the directorial choices are exceptional. There are scenes I felt so deeply that I had to remind myself to breathe. Close is one of those films that I will NEVER forget!
Kathryn, Executive Director
Last Film Show follows young Samay as he falls in love with the intoxicating power of cinema in all of its 35mm glory. While definitely a movie-lover's film, it's also a colorful, vibrantly shot social commentary—not to mention India's submission to the Oscars for Best International Film. Watching Last Film Show makes you feel like you stepped right into India. It is the quintessential festival film!
Caroline, Associate Director
The Unknown Country is a stunning road movie that slowly reveals itself to be a portrait of familial love and loss. Lily Gladstone, who is also credited as a writer, turns in an understated and soulful performance as Tana. The story is enhanced by the characters she meets along the way, many of whom are played with depth and humor by local extras from South Dakota, Wyoming, and Texas. The scenery of these places almost becomes another character in the film—you'll want to hop in the car and drive across the country yourself!
PJ, Technical Director
Pinball: The Man Who Saved the Game is both a well-made film and a love letter. Written and Directed by Austin & Meredith Bragg, alumni of the 48 Hour Film Project, the plot balances fiction that makes you feel good, peppered with history and controversy! Mike Faist and Crystal Reed make a cute couple that center the film (I'd ship it!), along with Dennis Boutsikaris who helps the audience stick to the facts. You'll walk away with more knowledge than you expected about pinball and a desperate need to go play a few games.
Wendy, Operations Manager
Róise and Frank is filled with charm and the characters really ring true. Anyone who has ever lost someone they loved will know what it's like to look for signs from beyond. When Róise believes that a stray dog named Frank is actually her dead husband reincarnated, the whole village chooses to believe with her. Filmed in the Irish countryside, the scenery is as lovely as the characters. For all of the authentic performances put forth by the two-legged cast, the dog that plays Frank steals the show! Two paws up!
Jenna, Marketing & Communications
Oliver & The Pool has an amazing film still and so naturally I wanted to watch it. The movie's themes of coming to terms with the fact life must go on after a loved one's death, navigating an unfamiliar body during puberty, and how children are so often left in the wake of their parents' life decisions really struck a chord with me. The cinematography is fantastic, with some great reflection shots (which I'm a sucker for). I also thought the idea of a teenager sitting by his pool in protest was amusing.
Judy, Box Office & Outreach Manager
As My Sister Liv demonstrates, so many of us have been touched by suicide. As a parent, the themes of family and mental health made a deep emotional impression on me. Liv battled with depression, body dysmorphia, and suicidal thoughts—until she could no longer take it. Told through the voice of her older sister Tess, this touching documentary gives an honest look at the shocking reality of our teen mental health crisis. Despite it's heaviness, it also shows how pain can be transformed into hope, as Tess helps other young people in trouble and overcomes her own grief in the process.
Lori & Andrew, Teen Screen
The First Step explores the divisive nature of today's politics through the eyes of activist attorney, Van Jones. Motivational, controversial, and at times flawed, Jones navigates the Trump White House and Republican majority congress to bring about criminal justice reform, all the while facing backlash from Democrats for his willingness to reach across the aisle. The documentary illustrates the differences and commonalities in the American experience, as well as the painstakingly long road to progress. With a sincere blend of cynicism and inspiration, it's hard to walk away from The First Step without feeling moved to take action.